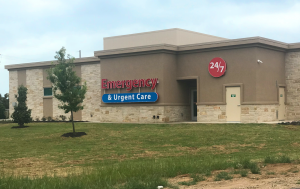 A new emergency room and urgent care facility has opened near Argyle.
Wise Health Emergency Center and Urgent Care opened Tuesday at 7214 Crawford Road, the northeast corner of Crawford and I-35W.
By having the emergency room and urgent care at the same location, patients don't have to choose where to be seen, according to Amanda Barrington, a Wise Health System marketing executive.
The Urgent Care is open daily from 7 a.m. to 8 p.m., and the Emergency Room is open 24/7. No appointments are necessary.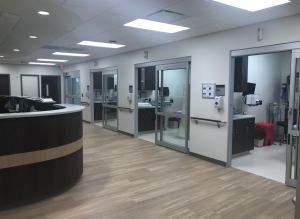 A broad spectrum of services are offered at the new Wise Health location, and the full list can be found here. The Emergency Center has the same capacity as an ER in a full-service hospital, Barrington said. The facility also features advanced CT and digital X-ray machines in addition to a certified lab. All physicians are board-certified emergency medicine physicians and all the nurses are emergency trained.
There won't be any ambulances bringing patients to this ER, Barrington said, but some patients may be transported via ambulance from the ER to larger local hospitals if further care is needed.