A Denton County Sheriff's Detention Officer was severely injured Monday while chasing an inmate who was trying to escape custody.
Detention Officer Jason Inman was on duty and assigned to guard a Denton County Jail inmate who was being treated at Denton Presbyterian Hospital on Monday morning, according to a Denton County Sheriff's Office news release. About 8:40 a.m., the inmate was receiving necessary medical treatment by hospital staff that required a portion of the restraint system to be removed.
The inmate took the opportunity to try to escape and ran out of the hospital room, according to the sheriff's office. Inman followed the inmate into the hallway and upon making contact, Inman fell and struck his face on a window abutment, causing significant injuries to his face and eye.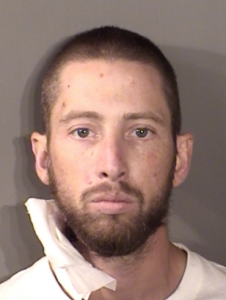 The inmate kept running but was caught in the hospital and returned to custody.
Inman was flown to a trauma hospital in Fort Worth and underwent the first of likely many surgeries to address his injuries. Sheriff Tracy Murphree said on Facebook that Inman "has a very long road ahead of him," and he had "improved tremendously" by Tuesday.
"Please keep Jason and his family in your prayers," Murphree said in the Facebook post. "Jason did an outstanding job and we are proud of him."
Inman has worked at the Denton County Sheriff's Office in June 2014. The sheriff's office said it could not share his employee photo.
The inmate who tried to escape custody has been identified as Christopher Harmon, a man from Detroit, Michigan who was booked into Denton County Jail on April 27 on firearm theft charges, according to jail records.
He now faces an additional first degree felony charge of escape causing serious bodily injury, and bond has been set at $1 million.