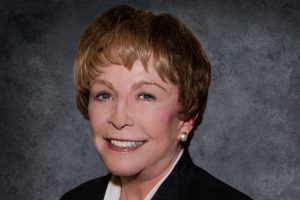 New Candidates Sherry Price of Bartonville and Andre Nicholas of Copper Canyon are elected to the Cross Timbers Water Supply Corporation Board 
Two of the three new candidates were elected! The two new volunteer Water Board Members will bring a "fresh approach" to water issues.  They may help resolve challenges such as sufficient elevated water tower pressure for adequate fire protection of our current homes and businesses – and resolving continuing lawsuits that have lingered for 6 years! The term is for 3 years and board positions are not compensated in any way.
President Patrick McDonald of Bartonville was also re-elected.  And, please thank Robert Stegmaier of Copper Canyon for his six years of service on the Board and volunteering to be the Board's Secretary-Treasurer.
The Independent Election Auditor was Chellie Eavenson, a CPA who lives in Lantana.  She said a record 275 ballots were cast!  (Or about 11% of CTWSC Members.  Vote totals in prior contested elections ranged from 100 to 150.)
And, a new Copper Canyon resident who just moved into her newly built home on Chinn Chapel Road, Lisa Humphrey, drew the winning ticket at the Annual Meeting for 5,000 free gallons of water!
Current Board Members received a round of applause by Members attending the Annual Meeting!  The Members appreciated their willingness to serve the Cross Timbers Water District!  Current Board Members are: Susan Crawford and Garry Granger of Double Oak, Mike Paulson and Andre Nicholas of Copper Canyon, Patrick McDonald and Sherry Price of Bartonville, and Larry Falknor of Canyon Oaks Subdivision.  (Board positions are not allotted per town, but traditionally they have been spread across the Water Corporation's CCN area.)
Where are Members of the Cross Timbers Water Supply Corporation located?
Current General Manager Lloyd Hanson kindly provided the number of water members per town and unincorporated areas at the end of 2017.  There were 2,335 water member connections or an approximately 8.9% increase of water connections in the past 5 years from 2013 through 2017.
1,011 – Double Oak
498 – Copper Canyon
363 –  Bartonville
158 – Canyon Oaks
140 –  Unincorporated areas
143 –  Flower Mound
22 –  Highland Village (the north end of FM 2499 near Pilot Knoll Park)
Need for a Second Elevated Water Tower in the western side of CTWSC CCN
President McDonald said CTWSC has plenty of water for members' normal use.  But "fire suppression" requires pressure from elevated tanks to be effective, especially since the Corporation has 90 miles of water lines to keep pressured and the lines are of various diameters.  To function effectively, both water towers need to be of similar elevation, so this factor limits the choice of sites. He said the Board had considered alternate sites for a second elevated tank at the western end of its district, but those sites were even more visually intrusive on existing homeowners than the Saddlebrook area site in Bartonville.
Inadequate elevated pressure for fire suppression means every CTWSC member's home and business could be at risk!  Especially in a drought and if multiple fires must be fought at the same time. This is a huge possible safety issue for all current water members!  And, effectively prevents future growth by not allowing new fire hydrants to be connected to water lines.