Southern Denton County residents will head to the polls starting this month to decide a plethora of municipal and school board contests.
The Cross Timbers Gazette asked each candidate in a contested race to answer a brief questionnaire to help voters make an informed decision at the polls this May.
Two seats on the Denton ISD Board of Trustees are expiring, and each incumbent is running against multiple opponents. Place 1 incumbent Barbara Burns of Denton will face Bradley Fritcher of Corinth, Barry Barnes of Lantana and Alfredo Sanchez of Denton, who ran unsuccessfully last year.
Place 2 incumbent Dr. Jeanetta Smith of Denton will face David Shuck, who is also a Denton resident, plus Jonathan Balmos of Lantana and Angela Cid of Savannah.
In addition, there is a Bond Election voters need to address. The bond package totals $750.5 million and covers 109 proposed projects, including a new elementary school and new middle school and three replacement schools. However, the proposed bond referendum will have $0 impact on the school district's tax rate.
Election Day is May 5, with early voting from April 23 to April 28, 8 a.m. to 5 p.m.; and April 30 and May 1, 7 a.m. to 7 p.m.
The candidates for Denton ISD Board of Trustees are listed in alphabetic order under each individual contested race.
Place 1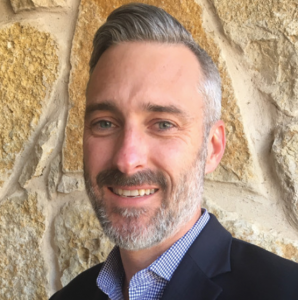 Barry Barnes, 43, Lantana
What is the main issue facing your District and how would you address it: Unfortunately, the biggest issue in our schools today is providing a safe place for students and teachers to work, and to learn. Securing our schools must be the top priority of our School Board. There are common sense approaches to safety that need to be addressed. We must trust, but verify that everyone in a leadership capacity within Denton ISD are doing everything possible to prevent violence within all our schools. It will be impossible to fully-protect our schools without spending more money on security. How, when, and where we commit resources to tackle this issue in the coming years could literally impact the lives of our children, and those who will be entering the school system for years to come.
Why are you the best candidate for this position: I am a parent of three Denton ISD students and can bridge the gap between School Board policies and the students it will impact. I am passionate about safe schools, spending our precious dollars wisely, and always keeping what's best for the students at the forefront of every decision I make. The times of unchallenged elections and unanimous Board votes needs to be a thing of the past. Honest, open, respectful debate about terribly important decisions needs to be happening in the public square, in Board meetings, in the front yard with neighbors, and over the dinner table with our children. It is time for fresh, new voices on the Board. I will be that voice.
Facebook page: Barry Barnes for Denton ISD Board of Trustees Place 1
Website: None listed
Email: [email protected]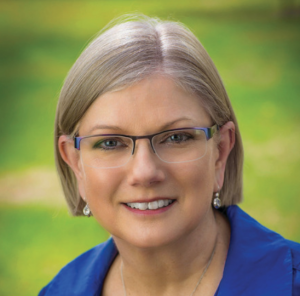 Barbara Burns, 63, Denton
What is the main issue facing your District and how would you address it: Educating all children in a safe environment with limited state funding in a fast-growth district is challenging. We must continue using our financial and human resources to seek effective solutions. We must continue partnering with community groups who provide support. We must continue contacting our lawmakers, helping them understand the critical need for adequate and equitable funding of public schools. We must provide children with the intellectual, social, and emotional skills needed to thrive. We must reach all children–from those who need Reading Recovery or dyslexia programs, to those who need gifted/talented or advanced placement classes. We must continue our Fine Arts programs, which enhance creativity and problem-solving skills.
Why are you the best candidate for this position: I have knowledge of the entire district, based on my time on the board. As a former teacher, I recognize that children have various abilities and needs. I have time to visit schools to hear about successes and challenges. My visibility at many activities makes me accessible and approachable. My overriding passion for ALL children being given the skills and opportunities for success motivates me to work to ensure that our district implements programs aimed at students being college, career and lif- ready.
Facebook page: Barbara K. Burns
Website: www.barbarakburns.com
Email: [email protected]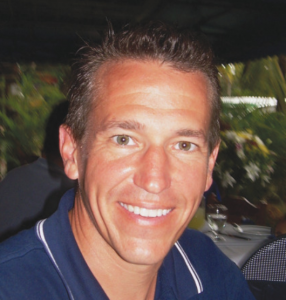 Bradley Fritcher, 47, Corinth
What is the main issue facing your District and how would you address it: The biggest issue facing Denton ISD is a rubber stamp, status quo mentality on the Board, with many failing to question the information presented to them. We need Board members who will ask tough questions, make tough votes, and drive the board to see things from a different perspective. This serves the best interests of our students and teachers. This pervasive status quo attitude on the Board has led to a failed re-testing system that must be changed in the near future. We need to be able to pay down our debt, spend money wisely and streamline the budget. This will allow us to pay our teachers more, retain them longer and prevent them from having to pay out of their own pocket for supplies.
Why are you the best candidate for this position: I am a parent, and we need a strong parent's voice on the Board. Currently, we have ZERO Board members with a child in the DISD school system. I have a great deal of private sector experience, along with financial and business acumen. I have been responsible for large, multi-million dollar budgets, and my core philosophy is based on being fiscally responsible. I am passionate that our children receive a world class education. We must give our teachers the tools, resources and support they need to do their jobs. I will work to empower our teachers and refocus our attention away from teaching to the standardized tests and focus on core curriculum. 
Facebook page: Brad Fritcher for DISD – Place 1
Website: None listed
Email: [email protected]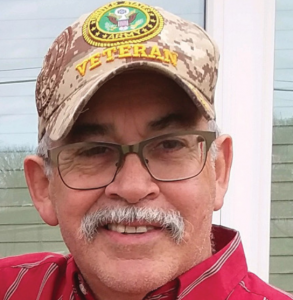 Alfredo Sanchez, 66, Denton
What is the main issue facing your District and how would you address it: getting parents involved with their children's education. Having a rally at each school at the beginning of each school year and inviting parents to come. Address parents on the importance of education and the effects, if their child does not get a good education. Have agencies available to provide information to parents that need some assistance, an unstable family makes for an unstable child and student. School funding statewide has dropped, per student, parents need to be taught that only they can bring about the changes needed for more funding to educate their children through voting.
Why are you the best candidate for this position: I believe in our public education system. Each year, the DISD is graduating hundreds of students that will be very successful in life, because of their public education. There is a minority that will not graduate. The failure is not the school, but their home life. I believe we need to get parents more involved in the education of their children. Help parents understand that if they do not get involved with their children's education they will be visiting their child in jail or having to support that child way into their adult life. Parents are the key to getting kids motivated to do well in school. Teachers are there to teach, not to be a parent to every child in their classroom. Stop making kids criminals for minor infractions.
Facebook page: Sanchez for Denton School Board
Website: None listed
Email: [email protected]
Place 2
Jonathan Balmos, 43, Lantana
Balmos announced on April 21 that he is suspending his campaign and endorsing David Shuck.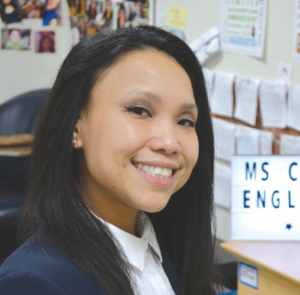 Angela Cid, 30, Savannah
What is the main issue facing your District and how would you address it: One particular issue I will tackle is the lack of mental and emotional health support for students and teachers; the well-being of students & teachers are being taken for granted, despite the fact that we all live little moments of trauma. Because the process of growing into a responsible human takes a toll on the students, parents, & adults whom are helping them find their way in the often overwhelming landscape of modern society, I would find a way to include the work of Licensed Clinical Social Workers in student's and teacher's day-to-day educational experiences. This has to be a priority, because, in reality, rarely do I come across a classroom or a school that focuses on Social Emotional Learning as a fundamental component of education.
Why are you the best candidate for this position: One of the many reasons I am running for Board Trustee is to bring into focus the importance and relevance of representation. Proper representation creates pathways of hope in the hearts and minds of students, parents, and teachers. I am the best candidate for this position, because I represent the classroom, students, parents, and teachers. I am in this race to empower students, parents, teachers, and community members to engage in impactful conversations and actions centering on inclusive practices that will serve to unite and uplift the community and school culture within Denton ISD and Denton itself.
Facebook page: Angela Cid for Denton ISD Board Trustee Place 2
Website: www.angelafordentonisd.com
Email: [email protected]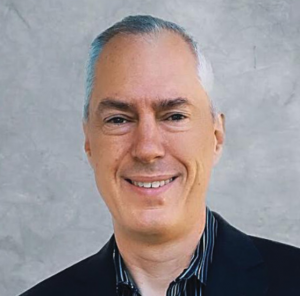 David Shuck, 47, Denton
What is the main issue facing your District and how would you address it: DISD Trustees' responsibility to provide oversight and accountability—critical consideration—for every issue before the Board, not to rubber stamp. The Place 2 Incumbent has publicly stated that she supports whatever the Superintendent proposes, because he is smart and trustworthy. I will stand up for the students, parents, and taxpayers of the District by working to make certain that the Board's actions are: 1. What is best for our children's education, 2. Preparing students to succeed in tomorrow's economy, 3. A financially responsible use of DISD's resources, 4. Fair to DISD taxpayers, and 5. Promoting strong morals, patriotism, work ethic, and family values.
Why are you the best candidate for this position: I am a DISD parent and my children have attended both the District's newest school and its oldest school. No current Board member has a child in DISD schools. With this perspective, I fully appreciate the effect that the Board's decisions have on students and their families. As Mayor of Providence Village, I lowered property taxes by 15-percent in just two years, while at the same time improving Village services. I will bring that experience to the Board by calling for a District-wide efficiency audit, ensuring that our tax dollars are used responsibly. I am committed to principled leadership: forthright communication;, strong oversight; transparent governance; and, sound fiscal management. DISD students, parents, and taxpayers deserve nothing less.
Facebook page: David Shuck
Website: DavidForDentonISD.com
Email: [email protected]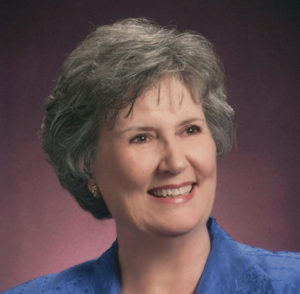 Dr. Jeanetta Smith, 77, Denton
What is the main issue facing your District and how would you address it: school safety. School shootings around the country are reminders that our children must be protected while they are in our care. I am particularly proud of the fact that during my time on the school board, we have prioritized school safety. We have built new and more secure entrances, added security cameras and prioritized school safety. While we have been proactive, we cannot afford to assume that we have done enough. That is why the current bond proposal includes additional security cameras, reinforced security vestibules and updated access points into our schools. There is no price that is too high for the safety of our children and our teachers.
Why are you the best candidate for this position: As a resident of the Denton area for more than 30 years, I have a strong tie to the district and its students. My educational background and my many years in the classroom as a teacher and administrator helps to guide me in my role as school trustee.
Facebook page: Jeanetta Smith for School Board
Website: www.vote4jeanettasmith.com
Email: [email protected]