Southern Denton County residents will head to the polls starting this month to decide a plethora of municipal and school board contests.
The Cross Timbers Gazette asked each candidate in a contested race to answer a brief questionnaire to help voters make an informed decision at the polls this May.
Two Argyle ISD Board of Trustees seats are expiring, and neither incumbent is seeking re-election. The Place 4 candidates are Ritchie Deffenbaugh and Brett Flaten, and the Place 5 candidates are Leona McDade and David Howell.
Election Day is May 5, with early voting from April 23 to April 28, 8 a.m. to 5 p.m.; and April 30 and May 1, 7 a.m. to 7 p.m.
The candidates for Argyle ISD Board are listed in alphabetic order under each individual contested race.
Place 4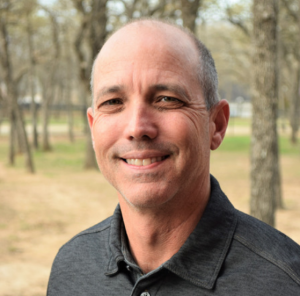 Ritchie Deffenbaugh, 49,
What is the main issue facing your District and how would you address it: The growth of Argyle's ISD is both its biggest issue and opportunity. A large school bond to support the build-out recently passed by a narrow margin. I believe it is the board's responsibility to ensure that the money is spent in a fiscally-conservative manner that could reduce the size of bond requests in the future, while still providing the space and programs necessary for our growing district. We also must be diligent to maintain the excellence in academics and extra-curricular activities that have become the hallmark of Argyle.
Why are you the best candidate for this position: We have been fortunate to have our three kids in the school district over the last four years. In that time, we have experienced every school, from Hilltop through the High School, and have been involved in athletics, band and Fine Arts (theater & choir). This base of experience has not only prompted me to give back by serving on the board, but it also provides a good basis of understanding for any discussions or issues that arise. In addition, I have gained experience within boards and committees from my prior career in large organizations, as well as the Argyle EDC, so I believe I can be helpful from the start.
Facebook page: None listed
Email: None listed
Brett Flaten, 45
What is the main issue facing your District and how would you address it: How to manage our district resources during at time with a fast-growing student population and ensure that the high quality of education continues in our schools. With a growing student body, it will be a challenge to manage the growing pains of the next decade. There will be competing priorities for the limited resources of the ISD. I will advocate that as we grow we grow equitably for the benefit of all kids.
Why are you the best candidate for this position: I am a father of two children in the AISD. As such, I have had the privilege to experience the broad-spectrum of programs our District provides for all its students. I understand that each student can excel, given the right opportunities. I have seen how our district can let every student be exceptional.
Facebook page: None listed
Email: [email protected]
Place 5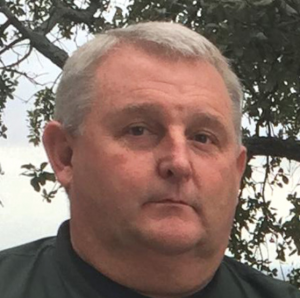 David Howell, 59, Bartonville
What is the main issue facing your District and how would you address it: Security and safety. As I answer these questions, the news is reporting another school shooting; this time in Maryland. My professional experience led me to training opportunities in Alexandria, Virginia, at the National Center For Missing and Exploited Children, and Denver at workshops in school safety, including sessions with the first responders of the Columbine school shooting. Chief Cairney and Argyle ISD leadership are open to innovative methods to keep our schools safe. I am committed to supporting the Argyle ISD Police Department to ensure they have the staffing, training, and funding necessary to keep students, staff and visitors safe while on campus and away at off-campus events. We must always remain vigilant.
Why are you the best candidate for this position: As a law enforcement professional with more than 30 years of professional experience, I can give a unique perspective of school security and safety. I retired as Police Chief and am currently an investigator for the State of Texas. As an involved community member, I currently serve on the board for the Argyle Fire District. The Fire District deals with the same growth issues as the Argyle ISD. The rapid growth must be met with an equal increase of services for the students of the Argyle ISD. My service on the Town Council, Fire District Board, Bartonville Crime Control and Prevention District Board and as Police Chief have given me years of experience with government budgeting, planning and decision making.
Facebook page: Dave Howell for Argyle School Board
Email: [email protected]
Leona McDade, 65, Argyle
What is the main issue facing your District and how would you address it: The biggest issue in Argyle ISD is growth. Our student population is rapidly increasing, due to housing development currently under construction within its boundaries. This growth creates two main areas of focus for the board. The first is continuing to hold the administration accountable for hiring high quality teachers. Our administration and board have been doing a great job in this area. The second aspect in dealing with our growth, is in maintaining fiscal responsibility in administering the 2017 bond projects. The Board Oversight Committee, through its recommendations, has done a good job in assisting the board in making sure they are effective custodians of the public's money, These are two practices that I will ensure continue.
Why are you the best candidate for this position: My extensive experience in education has prepared me well for this position. I am a retired principal. I have held a variety of positions throughout my career, which have provided me with a broad knowledge-base in education, including teacher, educational diagnostician, curriculum administrator, assistant principal, and principal. In addition, I have been an adjunct professor at the university level, for over 20 years, in the teacher preparation program. I have an excellent working knowledge of board policy and clear understanding of the role of a school board member. As a current student parent, my high school child has attended all four schools. I am a mom who is an active band parent volunteer, and the best candidate for this position.
Facebook page: None listed
Email: None listed