Southern Denton County residents will head to the polls starting this month to decide a plethora of municipal and school board contests.
The Cross Timbers Gazette asked each candidate in a contested race to answer a brief questionnaire to help voters make an informed decision at the polls this May.
The Lewisville ISD Board of Trustees consists of seven members elected to serve for overlapping terms of three years each. While candidates run for specific places, they do not represent specific geographical areas but are at large.
Places 1 and 2 will be on the ballot. Kronda Thimesch, incumbent in Place 1, is seeking re-election and is being challenged by Sandra Weinstein, who ran unsuccessfully in 2017.
Trisha Sheffield, current Place 2 Board member, will not seek re-election. Denise Riemenschneider of Flower Mound, Allison Lassahn of Highland Village and David Hernandez of Lewisville are running for Place 2.
Election Day is May 5, with early voting from April 23 to April 28, 8 a.m. to 5 p.m.; and April 30 and May 1, 7 a.m. to 7 p.m.
The candidates for Lewisville ISD Board are listed in alphabetic order under each individual contested race.
Place 1
Kronda Thimesch, 50, Lewisville
What is the main issue facing your District and how would you address it: The biggest issue facing LISD today is state funding and finance of public education. LISD will be a Recapture District in 2018-19, with $30 million of our tax revenue going to the State, instead of staying here locally. We have to continue to tighten our belts and this is where my business experience will be the most relevant as we make budgeting and cost-cutting decisions; Texas has not updated school finance formulas since the mid-1980's, and ISDs must demand fair and realistic funding solutions. I will also continue calling for accountability in our programs, to ensure that we are using resources wisely in a way that aids in student growth.
Why are you the best candidate for this position: LISD is the largest employer in Denton County. We have 53,000 students to educate, and a broad base of stakeholders including teachers, taxpayers, parents and partners. These aren't entry-level responsibilities, and I believe my experience after 3 years of active board service is needed now more than ever. I can also continue to bring my experience as an LISD legislative advocate to the table. I have deep community roots, as a 27-year resident of Lewisville ISD, and as a business owner, I have close to three decades of experience in business relationships. These give me access to help strengthen LISD's partnerships and support base. My involvement in non-profits that directly support LISD kids also adds understanding on how we can fulfill our commitments to educate children from diverse backgrounds of need, support and ability.
Facebook page: Kronda for LISD
Website: www.KrondaLISD.com
Email: [email protected]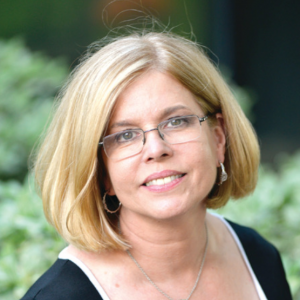 Sandra Weinstein, 58, Lewisville
What is the main issue facing your District and how would you address it: School finance is one issue for our District. As a trustee, I would advocate and work with our legislature to reform our school finance system. The mental/emotional well-being of students K-12 is an issue that can be addressed through teacher/counselor training and installment of a mental health coordinator.
Why are you the best candidate for this position: I believe every child should have the opportunity to receive a high-quality education that prepares them to take advantage of emerging opportunities in the job's market. I have experienced many different school districts across the country– both as a parent and as a Junior Achievement Mentor– and I have seen what works and what doesn't.  I have strong leadership skills and a passion for education, as well as a strong communications background that I will bring to the LISD to solve problems and promote the LISD as great school system.
Facebook page: Sandra N. Weinstein
Website: None listed
Email: None listed
Place 2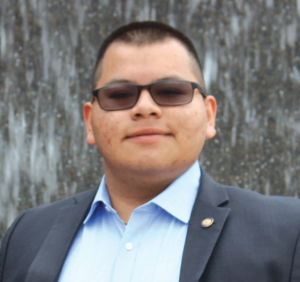 David Hernandez, 18, Lewisville
What is the main issue facing your District and how would you address it: whether spending decisions by the district are responsible. Every time tax-payer money is used, it should be known that it will increase the quality of education the District provides– rather than just hoping that it increases performance– which was evident in LISD's past technology purchases. This would be resolved with smaller tests prior to any large changes within the District, standardized plans of implementation, and communication between each school and the District to ensure all goes as planned and to make adjustments as necessary.
Why are you the best candidate for this position: I have always had a passion for representing others and serving something higher than myself, as can be seen in my civic and community involvement. I see serving my school district as an opportunity to give back to a community that has provided so much to me and has allowed me to fulfill my calling. LISD has been a great District and I want to make sure it remains as such, as well as improve on the issues it does have. I have had direct experience as a student in the District my entire life and have unique insights on how District policies and actions affect the students. As a result, nobody else can offer the perspective I have on LISD.
Facebook page: David Hernandez
Website: hernandez4lisd.com
Email: [email protected]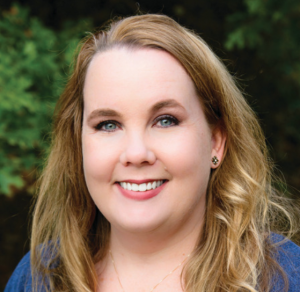 Allison Lassahn, 44, Highland Village
What is the main issue facing your District and how would you address it: There are going to be many challenges for the Board in the next few years, but the one I will address is the decreasing enrollment in LISD. This is because of three things: competition with charter schools; lack of affordable housing for families with young children in our area; and, kids aging-out of schools. Our District needs to make sure that we have strong educational programs in our schools and a marketing plan to share these programs with the constituents.
Why are you the best candidate for this position: I have spent the past two years preparing myself to run for this office. I have attended school Board meetings and workshops. I have also served on three different District-level committees. I have done all of this, because I believe that the office of trustee is one of THE most important elected offices. Because, as a school Board member, you are tasked with making decisions that shape our kids' lives and I believe that an excellent education system is the cornerstone of excellent communities.
Facebook page: Allison Lassahn
Website: www.lassahn4lisd.com
Email: [email protected]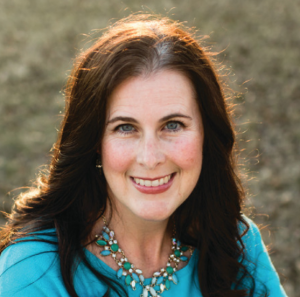 Denise Riemenschneider, 45, Flower Mound
What is the main issue facing your District and how would you address it: I don't think there is one big issue, but there are plenty of important topics. Safety and security of the students, curriculum and standardized testing, and the length of the school day are very important to me. I will do my best to represent the communities and families within our District.
Why are you the best candidate for this position: I love children, and I love our school District. For the last four years, I've had a front row seat to our school District and I love how the focus is the children. I believe in public education and the importance of it being available to all children. I will be a diligent advocate for all parents and I want to serve. I believe my conservative family values will be an asset to an already great team.
Facebook page: Elect Denise Riemenschneider for LISD Board of trustees Place 2
Website: None listed
Email: [email protected]