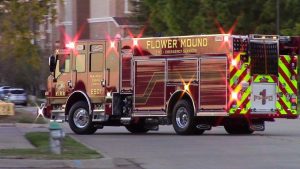 Registration is now open the Flower Mound police and fire departments' youth summer camps, according to a town news release on Tuesday.
FMFD Youth Fire Academy
Registration for Flower Mound Fire Department's 2018 Youth Fire Academy is also now open for students entering seventh or eighth grade in the fall. The Academy will be held June 11-14 from 8 a.m. to noon at Fire Station No. 2, 4401 Shiloh Road. Youth Fire Academy participants will learn the history of FMFD, emergency medical services, fire investigation, equipment and vehicles, in addition to touring all Flower Mound stations, according to the town news release.
To register, call 972-874-6275 or email Fire and Emergency Services. Class size is limited, so parents are encouraged to register early.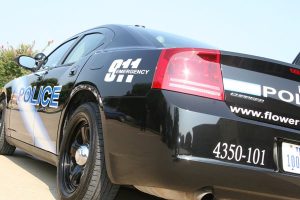 FMPD Junior Police Academy
Flower Mound students entering seventh and eighth grade in the fall are invited to be a part of the Flower Mound Police Department Junior Police Academy this summer. While attending, participants will hear a variety of presentations on drug enforcement, criminal investigation, the K-9 unit, traffic stops, and will receive a special behind-the-scenes tour of the police department, and the SWAT team will conduct an exercise with academy students. The first session will be held June 18-22, and the second will be July 16-20.
Space is limited, according to the town news release. Parents are encouraged to complete a registration form found online here and return it to the police department before the deadline of 5 p.m. on June 1. Once a student has been accepted to JPA, a $20 registration fee is due on the first day of class. For more information, contact Officer Justin Buck at 972-874-3357 or via email.