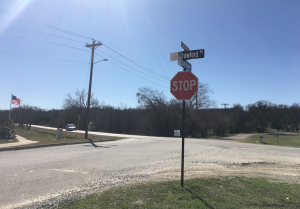 Repair work on Crawford Road in Argyle will continue this week.
Much-needed repairs for the stretch of two-lane road from Hwy 377 to John Paine Road was conducted March 12-16, but crews left quite a bit of gravel on and next to the road. The town did not accept the work and had the contractors return the next week to re-sweep and clean up the excess gravel, according to Town Manager Matt Jones.
Crews will return Wednesday to apply the sealcoating to the road, which may cause traffic delays. Jones said two weeks after that, the crews will come back to apply striping to the road.
Crawford Road is the only way in and out for residents of the large Country Lakes subdivision.