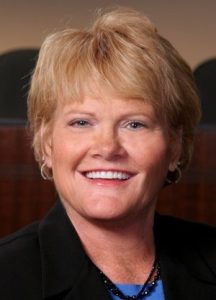 Last year we included in our budget public safety enhancements to improve the safety and life-saving ability of our first responders. I was honored to see the benefits of that initiative at a recent Council meeting when we presented Life Saving Awards to public safety personnel who put their training to use on two different occasions to save the lives of Highland Village residents. We upgraded our public safety technology and equipment, however it is the training we provided for fire, police and dispatch that must be recognized.
In these two situations the patients had gone into cardiac arrest and, we all know, time plays a major factor in their survival. Because of the training implemented with the public safety enhancements, our dispatchers were able to help the spouse initiate CPR and in the other call our police officers were able to start CPR and provide basic life support until paramedics arrived. I want to thank dispatchers Rhonda Wells, Marcy Leggett, Brianna Robbins and Terra Hair, police Corporal Michael MacLean and Officer John Bradley, fire Captains Tony Sorsby and Jared Middleton, Driver/Operators Vince Jones and Mel Harper, Firefighter/Paramedics Cody Wooten, Justin Moore, Trevis Jordan, Jonathan Hughes, Jack Lacy, and Clint Duke. These employees, and all our public safety personnel, are trained and ready to save lives.
In October last year we conducted a garbage and recycling survey to gather your input on garbage and recycling services in Highland Village. Our current contract is set to expire August 31 this year. We published a request for proposals and three solid waste vendors submitted a proposal. We reviewed the proposals and a recommendation was presented to us to move to Community Waste Disposal (CWD).
The proposal from CWD provides enhanced service over the current solid waste contract, including continuation of ten bags per week of garbage collected on a weekly basis, increase to 95 gallon recycling cart, continuation of the Monday collection of compost, collection of large brush and bulk items twice a month, continuation of the Household Hazardous Waste at the curb program, and ability for residents to deliver material to CWD's facility at no additional charge. The monthly proposed monthly fee is $16.24, which is the lowest fee of the three proposals. We will continue to provide the 10% senior citizen discount.
Council will consider a resolution recommending the contract with CWD at their meeting on April 10. The current solid waste contract expires August 31, 2018. City staff will work with CWD to provide residents and businesses information to foster a smooth transition to Community Waste Disposal in September.
We have a lot of fun stuff coming up this spring and summer. Parks crews are working on preparing Copperas Branch Park for public use. After five years of no maintenance, the park needs a little TLC. Recently our Fire Department partnered with area departments to conduct a controlled burn at the park. Parks and recreation staff are also working to prepare the park so it can be open for summer use.
Two new businesses will be open by late spring. Painted Tree Marketplace is moving right along in the Highland Village Town Center. This business will feature various home décor and fashion shops in a vintage market setting. This concept is very successful and I know many are looking forward to checking it out at the end of this month.  Hillside Grill is planning to open around the end of May in the former Applebee's location in the Marketplace at Highland Village and will feature steaks and seafood in a family-friendly environment with a new enclosed patio.
The Highland Village Business Association's April 10 luncheon will feature a local resident and veteran, Staff Sergeant (Retired) Johnnie Yellock II. A Lantana resident, Yellock was deployed twice to Afghanistan. During his second tour an Improvised Explosive Device detonated under his vehicle, causing life-threatening injuries to both of his legs. During the ensuing chaos, Yellock applied tourniquets to his legs and continued to provide helicopter landing zone guidance to medically evacuate both his interpreter and himself. He was awarded the Bronze Star, Purple Heart, and Combat Action Medal for his actions on that day. Since then, Yellock has undergone over 30 limb-salvaging surgeries and three years of intensive rehabilitation. He was medically retired from the United States Air Force in 2013. Mr. Yellock will share his motivational story and talk with us about his determination and drive to continue to move forward helping others and our country. If you'd like to attend this special luncheon, contact the HVBA at 972-899-5131 or email [email protected].
Springtime is a wonderful time at the Farmers Market at Highland Village Town Center, especially on April 8 when the Market will hold a special Spring at the Market event. Stop by Sunday, April 8 between 10 a.m. and 2 p.m.
The Parks and Recreation Family Campout is scheduled for April 21 and 22. This is a fun time for the family with a late night movie, s'mores, tent decorating and more. Find more information and register at hvparks.com
On May 5 we will be celebrating the work of our local artists at the Highland Village Art Festival. This is the fourth year for us to partner with The Shops at Highland Village to hold this all day art festival. You'll see local artists demonstrating and selling their gallery quality artwork. We'll also have children's activities and live music; plus we're right at The Shops at Highland Village so there are plenty of options for dining or shopping the stores. I encourage you to come by and see the beautiful art that is created by members of our community.
Also on May 5 is Election Day for City Council and Lewisville Independent School District Board of Trustees. You can also early vote at the Highland Village Municipal Complex April 23-28 between 8 a.m. and 5 p.m. or April 30-May 1 from 7 a.m. and 7 p.m.
As you can see, there is a lot happening in Highland Village. If you want to stay up to date on events and news happening in Highland Village, please connect with us on Facebook, Nextdoor and YouTube. You can also sign up for notifications on topics of interest to you on the city website, highlandvillage.org, and select "Stay Notified."
I look forward to seeing you around the City this spring!