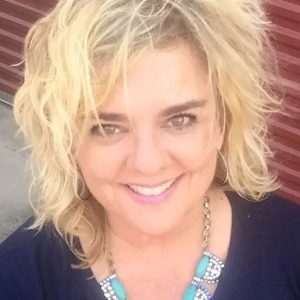 The Lewisville Area Chamber of Commerce Board of Directors on Thursday named Lori Fickling as its new President/CEO.
Fickling is currently the Director of Economic Development for Denton County and is also a chamber veteran, previously serving as President of the Flower Mound Chamber of Commerce for ten years.
In addition, Fickling owned and managed a community newspaper, The Messenger, for six years and served as Chief Development Officer for Communities In Schools of North Texas.
As President/CEO, she will oversee the Chamber's operations, as well as work with staff to ensure Chamber programs and services run with a high degree of excellence, with a focus on building relationships for the betterment of the entire community.
"I am so thrilled to be selected as the next President for the Lewisville Area Chamber of Commerce," said Fickling. "This is an exciting time for Lewisville, Denton County, and the North Texas region, and I'm excited to work with our outstanding members, staff, committees, and volunteers."
Fickling was born and raised in Dallas and has lived in the Lewisville area for more than 35 years.
The board's decision to hire Fickling was unanimous and was completed after a rigorous interview process and review of several qualified candidates interested in the leadership position.
"We are so pleased to have Lori Fickling join the Lewisville Area Chamber of Commerce (LACC). Lori's past and present engagement in our local community has proven her ability to exemplify LACC's core values of Leadership, Stewardship, Advocacy, Collaboration, Growth, and Relationships. The board of directors and I are excited about the change, enhancements, and energy that Lori will bring to our members and community. As we continue to promote economic growth of the business community, we look forward to Lori Fickling being at the helm of the Lewisville Area Chamber of Commerce," said the Chamber's Chairman of the Board, Dan Irvin, Chief Operating Officer of Garland Heart.
Fickling's first day with the Chamber is Wednesday, April 25.