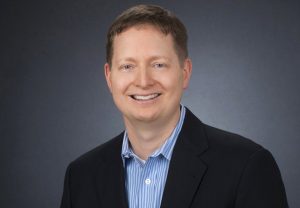 I've been asked to clarify what having a clear and defined plan going forward would look like.  Therefore, I wanted to layout my suggestions moving forward for working with the town council and the town managers to implement after the election.  As you read through, please try to envision a process like this with a collective end goal or target versus a project by project approach as we are seeing issues on items like Lakeside Village and The Point.
We need to develop a population growth target by year for the next 10 years different from one that has been estimated before to forecast other items, and specifically used for the guide in making future growth decisions for the town.  I'm speaking clearly of our town's goal that we can control and manage.  This is a population target that fits within any and all Master Plan and SMARTGrowth criteria.  How this would work:  we need to get a full analysis of everything that has been approved in terms of projects and the associated permits to get a clear estimation on population growth that is already in progress.  Basically, if every house and every apartment complex that is being built and has a permit to be built were fully occupied with headcount estimates, what is the population of Flower Mound at that time?  If we use a population number stemming from this analysis, just for example purposes, say, 85,000, we collectively come up with a targeted amount of population growth that we want over the next 10 years.  Using numbers from the National Vital Statistics report, Flower Mound, even if it doesn't add any new residents, will add an additional 650 new residents a year by a birth/death ratio.  So, by 2028, by adding no new residents (outside of a birth/death ratio), Flower Mound will have an estimated 91,500 residents (if using the same 85,000 as a starting point).  We then need to come together to figure out the amount of new residents we want to add over the next 10 years.  Moving forward, for example, let's say 100,000 residents by 2028 is our goal.  [The 100,000 number is only for example purposes.  Once the election is complete, I will work with the Town Staff, Council Members, Town Leaders and Residents to come up with a number we can, as a majority, agree on.]   
Once we enact the growth target, we can plan every other action moving forward since there is a clear understanding of what the town has to plan for in terms of financial resources, infrastructure needs, employee headcount, municipal services, etc.
Permits:
A – If the town plans on growing at a rate of 850/year per the example above (100,000 – Goal less the 91,500 residents projected already), the town would curtail the amount of single family permits to a maximum of 340 permits a year (assuming 2.5 people per household).  It could issue less permits based on demand, but this would be the cap.
B – We need to raise the pricing of the permit fees right away (commercial and residential).  This is a major issue I have had with the current philosophy of the town.  On one end, the town is extremely proud, and should be, on getting out the accolades the town has for one of the best places to live, visit, raise a family, etc.  However, why do we consistently give away permits at such a low amount if the town is recognized for people wanting to be here?  Why are we giving away impact fees and other incentives in such high volume when everyone wants to live here?  You can't talk out both sides of your mouth.  We need to stop giving away these fees at extremely low rates, and start receiving adequate revenue for permits.  You can't be scared to negotiate with builders, or anyone.  Flower Mound is at the top echelon for places people want to live, and therefore build.  They need to pay a higher fee.
C – From my perspective (outside of all multi-family housing that has already been approved or in process at this time) we need a moratorium on building multi-family housing of at least five years, if not more, from today.  I believe this is important for the town to analyze the impacts of all multi-family housing that has been built and currently planned to be built.  From my experience, there seems to be a large concern from the town as a whole and we need to respect this concern and stop issuing new multi family permits for the time being.
D – The town needs to verify that any concessions, discounts, incentives, etc. that were/are given to any businesses based upon expected sales tax returns to the town when the incentive was given, is analyzed at a future date to make sure the business performed and possibly implement some sort of claw-back mechanism, if they didn't.  Basically, if the town gave large incentives based upon expected sales tax revenue from the business, and they did not perform, the town should be able to recoup the incentives given.  Globally, we need to make sure all revenue/sales tax estimates are analyzed with actuals at a future date to make sure the town and respective businesses are performing compared to the initial presentation for approval numbers.
Sections A – D of Permits all combined will give us a clear goal for how many residents, or a maximum amount of residents, the town will have by 2028.  With a cap on residential permits, this should also result in property values for Flower Mound increasing.  How this will work is: if you take the aforementioned accolades the town has received and limit the availability for new residential opportunities for new residents to move here, it makes existing housing more valuable (basically supply and demand).  We will have less supply.  Our demand for people wanting to live here should stay the same or go up and that means the value of existing property will increase.
At this time, we now have a clear plan of the maximum number of residents the town of Flower Mound will have in the town from 2019 – 2028, all in accordance to the Master Plan and SMARTGrowth.  Now we can have a clear focus on the maximum amount of projects the town can approve and implement during this time period.  Also, it will make it easy to forecast the town headcount, services and infrastructure the town has to provide during this time period.  This will also allow the town to be able to clearly forecast traffic in upcoming years and what needs to be put in place now and years to come.
Infrastructure:
We need to match the wording in the Annual Budget of providing 'First Rate Infrastructure' with making sure we aren't always maintaining or replacing with the cheapest material by the lowest bidder.  We need to make sure we are not only maintaining, but replacing our infrastructure so that it will last for decades.  We need to make sure any infrastructure that is put in is designed to last, is the latest technology and will have minimal maintenance costs over the near term.
Accounting/Budgeting Practices: 
I would like to work towards getting a new auditing firm to process the next audit (commencing 10/1/18).  The current auditing firm has been the auditor for the Town of Flower Mound since at least 2009.  Not rotating auditing firms at least every five years can lead to negative consequences related to the upmost diligence and scrutiny we as citizens require for our town's financial information.  Please, do your own research as well on this subject to get more familiar as to why this is important for municipalities as well as corporations.  You can look up the Public Company Accounting Oversight Board and the requirements for auditor rotation and the benefits.
Additionally, I have discussed this before, but we need to change the philosophy or budgeting practice the town has had over the past years.  Items included are: [the items listed below next to 'Current' are the ones currently listed in the Annual budget and used by the town presently]
Current: Exercise of balancing revenues and expenditures
Proposed: Exercise of budgeting at least more revenues than expenditures
Result:  The town will not be just breaking even each year but applying additional proceeds to lower taxes and/or pay down debt.
Current: Maintaining the current tax rate
Proposed: Enact processes and procedures with increased revenue and lower costs for a lower tax rate.
Result:  We need the town to work on ways to lower the tax rate.  You can't have a budget where the best you are doing is maintaining something with no goal to do better.
Current: The base budget provides each department and division with the same funding as the prior fiscal year, less any one-time costs.
Proposed:  The base budget from the prior year, compared with the prior year actual costs need to be evaluated and each department head needs to provide a current budget detailing all cost savings possible within their department.
Result:  There is no mention of any specifics, goals, criteria, etc. of how departments or the town focuses or will focus on saving money.  We need a clear direction on how successful municipalities, businesses and organizations operate by focusing on increasing revenue, but more importantly, becoming cost effective by lowering costs. 
There are so many other items, and much more detail we can get in to, but these are the clear focus points on implementing a definitive plan moving forward.  Now clearly laying out the population target is primary causing everything else to fall in to place.  This should also help bridge between the divide of those wanting growth and those opposed to it… and everyone in between.  Our town has been divided by fighting one development at a time.  If we know the collective picture, I believe the town can work better together and we can all stop wasting so much time, effort, and more importantly money on items when there is more clarity amongst the town citizens.
Bill Robinson
Flower Mound, TX