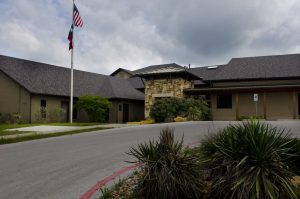 The Argyle Planning & Zoning Commission voted unanimously Tuesday night to recommend denial of two unrelated proposed wedding venues on Stonecrest Road.
A Specific Use Permit was requested for 1004 Stonecrest Road, located just inside the southern town limit in a residential area. The 4.63-acre piece of land currently has a house, and the applicant proposed a plan to build a new barn, to be called Stonecrest Barn, to be a wedding and event venue that could hold 200 people. The applicant described the house on the property as a second home for his family.
A Specific Use Permit was also requested for the property at 429 Stonecrest Road, located in the northeast corner of Stonecrest and FM 407, a few miles from the other proposed venue. The 7.5-acre property currently has a single-family residence and other smaller structures.
The applicant proposed a plan to build a new barn to be called the Briarpatch Weddings venue. The applicant, Angela Moulton, wrote in her proposal that she and her husband currently live in Flower Mound and have a contract on the Stonecrest Property, and will live there whether or not their SUP is approved.
There were public hearings for both SUP requests, and many people spoke in opposition the proposed wedding venues. Nearly all the written public responses were in opposition, expressing concern over alcohol, noise and traffic in residential areas, among other issues.
The six P&Z commissioners voted unanimously to recommend denial of each proposed SUP. After going to P&Z, the applicants would need to take their unchanged plans to Argyle Town Council to seek approval.