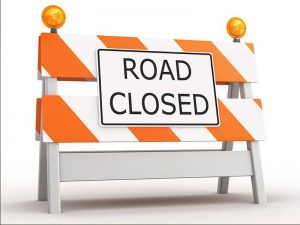 The town of Northlake will close a section of Cleveland Gibbs Road in the Canyon Falls neighborhood for at least six months.
The town will close Cleveland Gibbs from Tanglewood Trail to FM 1171 on April 9 for a minimum of six months, according to the town of Northlake, as part of the Canyon Falls Pennington Phase 1 development, including power pole relocation and storm, water and paving improvements.
Cleveland Gibbs is the western-most feeder road for the Canyon Falls subdivision.
Traffic control devices will placed in Canyon Falls and near the intersection of Cleveland Gibbs and FM 1171. For more information, contact Northlake Public Works at 940-242-5704.