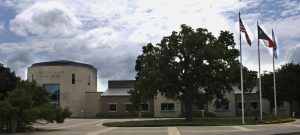 Next week, Highland Village City Council will consider a city staff recommendation of a contract with a new trash and recycling service provider.
The city's current contract with Waste Management expires Aug. 31, so late last year, city staff and a consultant, Solid Waste Specialists, requested proposals for new contracts, according to a city news release.
Staff and the consultant received three proposals, and last week, they recommended to Council that it initiates a contract with Community Waste Disposal because CWD's proposed monthly fee of $16.24 was the lowest of the three proposals and it would provide enhanced service over the current contract, according to the city.
CWD's proposed contract includes continuation of 10 bags per week of garbage collected on a weekly basis, increase to 95 gallon recycling cart, weekly compost collection, collection of large brush and bulk items twice a month, continuation of the Household Hazardous Waste at the curb program, and ability for residents to deliver material to CWD's facility at no additional charge.
Council will consider a resolution recommending the contract with CWD at its meeting on April 10. City staff will work with CWD to provide residents and businesses information to foster a smooth transition to Community Waste Disposal.