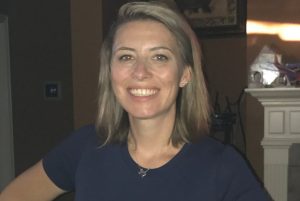 Lantana Cares, a nonprofit that is "dedicated to resident-empowered beautification, education and recreation," is staying busy mentoring Scout troops, sprucing up the landscape and participating in the upcoming Lantana Earth Day event.
Co-founder Christy Wong said she helped create Lantana Cares in early 2016 because she loves her community and wanted to get involved and make a difference. The nonprofit is made up of nine board members, who recruit volunteers to help out with local service projects.
"There's no reason why we can't make Lantana the best community to live in," Wong said. "Only one person can do a lot and make a difference."
Lantana Cares recently received grant money from the Lantana Education Foundation and will use it for its annual Safety Preparation Fair, planting wildflowers throughout the community, cleaning up after community events and sponsoring the Run Lantana 5k and Earth Day events.
The group is planning to help with landscaping around the future Lantana Community Center that is slated to open in 2019.
Lantana Cares is participating in Lantana Earth Day on Saturday, April 28, at the North Amenity Center by helping coordinate traffic, parking, vendors and whatever else they can do to help, Wong said.
Lantana Cares' projects are family-friendly.
"Bring your kids," she said. "It teaches them the importance of a good work ethic and giving back to the community."
The group is also now working with Lantana Cub Scout Pack 802 and Boy Scout Troop 99. The Boy Scouts will be helping Lantana Cares with some of its cleanup efforts.
"They do good things," Wong said. "I love getting involved and having a positive impact on them, because they'll turn around and have a positive impact on the community."
Residents who wish to volunteer or sponsor an event can contact Mark Norton at 940-728-1660 or Christy Wong at 972-697-3007.