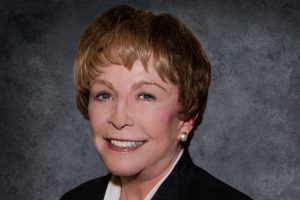 by Copper Canyon Mayor Sue Tejml
PLEASE: Do NOT throw out your Cross Timbers Water ballots! (In the mail this week) Three NEW VOLUNTEERS are running for the three open Water Board positions on the 7 member Board!
KARLA HOHENBERGER of Copper Canyon is the wife of our Argyle Fire Chief Mac Hohenberger. She is very familiar with the need for adequate water and water pressure to protect our homes from fires! (Which the current Board says is lacking from our one elevated water tower in Double Oak!) Karla has also managed $20 million dollar budgets in her 20 years with cable providers like Time Warner.
ANDRE NICHOLAS of Copper Canyon is the Vice President of a very successful construction company that builds in 17 states. He is very experienced serving on Boards, constructing utility sites (including laying water lines), participating in competitive construction bidding, and successfully managing a company business for a profit – not a loss.
SHERRY PRICE of Bartonville has 40 years experience in accounting. Maybe her expertise with numbers can explain why a water company, with some of the highest water rates, lost almost a half million dollars in 2016 (according to the 2016 Audit). The 2017 Audit was approved by the current Board 10 days ago, but has not yet been provided to Members who have asked for it. Maybe it will be available today? Did the Water Corp. also lose money in 2017?
The 6 current Water Board Members should be sincerely thanked for their YEARS of volunteer service! (They have received no compensation of any kind!) But some issues have lingered for years. Perhaps a "fresh" evaluation by new Board members currently active in the business world can help resolve them.
More details will be in the "What's Happening in Copper Canyon" article in The Cross Timbers Gazette coming out next week. Thanks for reading this far!