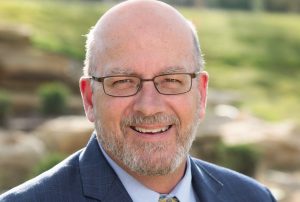 It is election season in Flower Mound, or as some call it, silly season. There are three open seats being contested, Place 2, the Mayor's seat, as well as Place 4.  This election season is a little reminiscent of when I was elected in 2012, in that one of the issues today is the issue that separated myself from my opponent six years ago – the Lakeside DFW development.
Then, the question was whether or not to bring the application forward.  The voters in May 2012 chose candidates who favored hearing the case.  Your faith in that council and future councils was rewarded handsomely.  Lakeside is home to multiple new restaurants, businesses, residents, and the Flower Mound's first theater, The Moviehouse & Eatery.  There is even a 15-story condominium tower under construction.  Trails have been added along with a viewing deck where all residents can enjoy the scenic serenity of the sun setting over the lake.
While great progress has been made, these is still more work to be done. Realty Capital has put forth their plans to complete the Lakeside Village area of the development.  This is the area where a cluster of restaurants would be located adjacent to the lake.
Over the past six years, the economic reality has changed.  With more and more families taking advantage of the convenience offered by Amazon and other online shopping venues, traditional brick and mortar stores have had to re-engineer and re-invent themselves to compete.  The result is that there is less demand for retail establishments.
The proposal under consideration reflects this reality.  It also compensates for these changes in other ways.  There remains a plan and desire to attract Class A office to Lakeside.  Council is looking at proposals that could encourage a large scale office building to be built sooner than later.  There is also a shift in the remaining residential units that were originally approved.  The shift is from rental to ownership. It's important to note that 875 +/- units have already been approved for multifamily.  The proposal looks to shift them to another area of the development and convert them to luxury residences that would include tower condos, single family residences, and attached patio-style homes.  All would carry a significant price point, adding significant ad valorem tax base and revenue to Flower Mound.  Realty Capital has heard our residents and their concerns about excessive amounts of multifamily products.  They are responding to what they have heard.
Speaking of towers, tall buildings have always been a part of the plan for this area.  Dating back to the 1980s when zoning allowed for 40-story buildings (concerns about skid marks on the roof from approaching aircraft were never validated).  Included in the proposal for towers are hotels, residences and office.  If approved, other limiting factors would be what the market will bear and the amount of structured parking that is built.  One of the building locations for a tower may end up being a Performing Arts Center.
Also under consideration by the council is establishing a Tax Increment Reinvestment Zone.  The benefit of this would be that the increased property tax collections in this area would be dedicated to paying for the area's infrastructure improvements and new amenities.  One of the amenities that I hope will be included in a TIRZ budget will be a Performing Arts Center.  Realty Capital's plans have a space reserved for one between a future hotel and parking structure, adjacent to the restaurant village area and across the street from the amphitheater and the lake.  Let me restate this, the tax base created in the zone will pay for the infrastructure and a Performing Arts Center.  Existing taxpayers will not be asked to carry that burden.  They will just be able to enjoy the benefits.
The Town Council will hold a joint meeting with the Planning and Zoning Commission to hear any questions the commission has and to provide them factual answers.  Following that meeting, Planning and Zoning will once again consider the case.  It is my expectation that Planning and Zoning will forward a recommendation to the Council for final action.
Since I was first elected, I have used a "tagline" of Forward, because it is a positive statement of progress and optimism.
I look forward to receiving P&Z's recommendation.
I look forward to having one of my final council votes be on an issue that brought me to council.
I look forward to Lakeside DFW achieving its original vision of being a gathering place for residents and visitors to enjoy for many years to come.
It has been my honor and privilege to serve the residents of Flower Mound these past six years. I have great confidence in our town's future.  I encourage each of you to remain engaged and informed and above all, to vote.
Your vote is the best assurance that Flower Mound will keep moving forward.  To borrow from the musical Hamilton, don't throw away your shot.  Go vote!