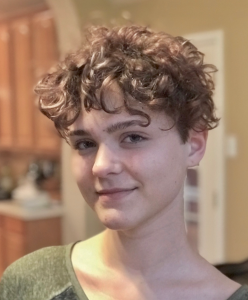 A Lantana teenager has been recognized as one of the state's brightest young artists and will receive scholarships thanks to the Texas Commission on the Arts and the Texas Cultural Trust.
The two groups announced this week the 2018 class of Texas Young Masters, a joint initiative that recognizes students in grades 8-11 who demonstrate artistic excellence in dance, theater, film, music, media and literary and visual arts, according to a news release. Of more than 300 applicants, 15 Texas students were awarded $10,000 multi-year scholarships "to enhance and build their progessional artistic study and provide access to opportunities they otherwise might not have before college."
Elizabeth Heyns, a junior at Guyer High School, was selected to be a Texas Young Master in the visual arts category for special effects makeup, according to the news release. She is the only Texas Young Master from Denton County.
"The Texas Young Masters grant program was created as a way to recognize and support young students pursuing the dream of becoming the next generation of prominent Texas artists," said TCA Executive Director Gary Gibbs. "These gifted artists earned the Young Masters title because of their outstanding artistic ability, talent, and dedication to developing their knowledge in their chosen discipline. We congratulate them on their accomplishments."
The Trust will recognize the 2018 class of Young Masters during an awards ceremony and concert on April 16th at Austin's ZACH Theatre. First Lady Cecilia Abbott serves as honorary chair for the event and Ashley Covert, Gerardo Interiano, Maya Smart, and Natasa Valocchi are event chairs.
"The Texas Culture Trust is pleased to recognize another deserving class of Texas Young Masters," said Heidi Marquez Smith, executive director of TCT. "This class represents what can be accomplished with commitment to a craft when given support and developmental opportunity. We are confident that those chosen will grow in their disciplines and succeed on their journeys to becoming the next legends of Texas."