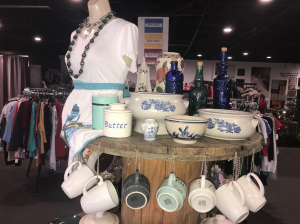 Denton County Friends of the Family has set a grand opening date for its new thrift store in Denton.
The new store, Upscale Resale, will hold its grand opening from 3-6 p.m. on March 29 at 920 Dallas Drive in Denton, according to a news release. The family-friendly event will include food and a fashion show.
All proceeds from Upscale Resale support DCFOF's services, which support victims of local sexual and domestic violence.
The grand opening also serves as the open house for DCFOF's transitional housing program, which has its office nearby. After exiting DCFOF's emergency shelter, clients can now move in to their apartment in the transitional housing program.