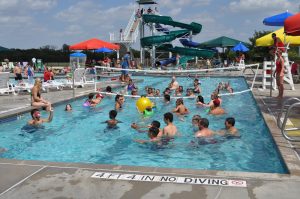 The Flower Mound Community Activity Center is now hiring for summer jobs.
"If you want a great work environment and have a passion for lifeguarding, this is the place for you!" the Flower Mound Parks & Recreation Facebook page said last week.
The CAC is looking for applicants for season part-time jobs, including head lifeguard, lifeguard, water safety instructor and recreational aide. Hourly pay rates for those positions range from $10-13.
For each position, applicants must be at least 16 years old. Among other requirements, Lifeguard applicants must have CPR/First Aid and Lifeguard Certifications, water safety instructor applicants must have CPR/First Aid and Water Safety Instructor Certifications, and recreation aide applicants must get American Red Cross CPR, First Aid and AED certifications within the first 30 days of hire.
Click here for more information.