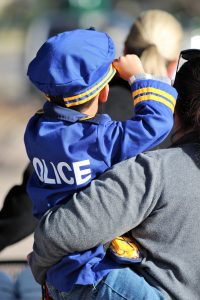 The Flower Mound Police Department has expanded its program for people who have a hard time communicating to include children.
Last fall, FMPD launched a new program called "Find My Home" for people who may need assistance but have difficulty communicating. The program was originally geared toward people suffering from dementia, who have had a stroke or who have other similar health issues that make it difficult or impossible for them to properly identify themselves, according to a police news release.
FMPD has expanded the program to include children with intellectual or cognitive disabilities and those on the autism spectrum who are non-communicative.
Find My Home compiles a searchable database that police can use if a resident goes missing or if officers find a person who can't communicate with them.
Flower Mound residents can enroll for free by clicking here or stopping by the Flower Mound Police Department, 4150 Kirkpatrick Lane, and filling out an application. To complete registration, the applicant must have a recent photograph of the enrollee and the enrollment must be updated every two years to help ensure officers are working with the best information, the news release said.
FMPD plans to connect with Lewisville ISD, the Flower Mound Senior Center, and area assisted living/memory care facilities to coordinate Find My Home ID events, which will be promoted on the police department's website, Facebook, and Twitter pages.