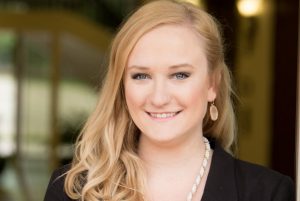 by Taylor Mohr
Many people make the mistake of thinking that estate planning is something that is only needed when it's time to retire or when there is a large estate to plan for. This is a huge mistake, especially for parents of minor children. If you were to pass away or become incapacitated, who would care for your kids? Who would manage any money they would inherit? Do you really want a judge, who is a complete stranger to your family, making decisions this important?
In order to prevent that possibility, here are some tools young parents can use:
Will– This will identify who gets your assets and who will act as your children's guardian and caregiver in the event of your death or incapacity. We recommend naming one or two backup guardians, just in case your first choice is unable or unwilling to act.
Trust– A trust can be created while you are alive or in your will and can eliminate the need for probate or for a guardian of your children's estate. The trust agreement can dictate who will manage the money and when and for what reasons your children can receive disbursements. This gives you a great degree of control over how things happen, even after you are gone.
Beneficiary Designations – By naming a trust created for your child's benefit as the beneficiary on your bank accounts, retirement accounts, and life insurance policies, you can again eliminate the need for probate and a guardianship and maintain a great degree of control over how the funds are spent.
If you have minor children, give us a call to create a complete plan for your children. Do it now because if they need it, it will be too late for you to plan.
Hammerle Finley Law Firm. Give us a call. We can help.
Want to receive our monthly email newsletter or book one of our attorneys for a speaking engagement? Email [email protected] and let us know how we can help.
The information contained in this article is general information only and does not constitute legal advice.