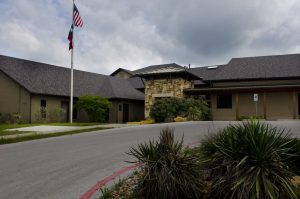 Argyle Town Hall will no longer be an early voting location.
The town government building, located at 308 Denton Street East, won't be used as an early voting location for elections, including municipal elections, because of parking and building size limitations, according to the town.
The Town Hall is no longer listed among the 19 early voting locations in Denton County, according to the county website.
The closest early voting location to Argyle is the new Denton County Southwest Courthouse, located at 6200 Canyon Falls Drive, near the intersection of Hwy 377 and Canyon Falls Drive.
Early voting for the upcoming primary elections began Tuesday and runs through March 2.