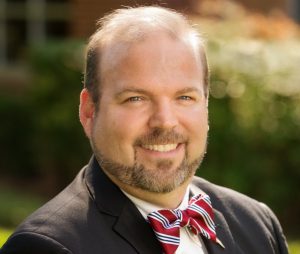 Hello Flower Mound! We are entering election season again and even though I am not on the ballot this year, the activities of council are always part of the debate. It seems every year we have the question of density and that our town is growing too fast. I want to provide some detailed information about what has and has not happened since I have been on council.
First, our town is not rapidly growing. Over the past ten years we have averaged a little over 1% growth per year. During that same time Denton County has been growing between 3% and 5% each year. What we are seeing is an increase in our commercial, retail, and corporate population. Our commercial and business sector has always been planned along our main thoroughfares. That means the increase is along our main roadways, so we see it. When you get away from FM 2499, FM 3040, and FM 1171 you quickly find yourself in a quiet suburban neighborhood or country-like setting. Additionally, the growth in our business sector is a good thing. It is bringing more jobs and sales tax dollars to our town. This is a benefit to our residents as it allows us to keep our property tax rate among the lowest in the area.
Next, I will read comments stating "Council is tearing up the Master Plan, approving all these high-density developments and over-crowding our schools!" There are many inaccuracies in that statement. Since I have been on council there have been two (2) Master Plan amendments approved that changed a residential area to what we classify as high density. One resulted in a section of a development to add a net of one lot and ended up saving specimen trees and open space in the development. The other was the Bradford Park development. (I have written in detail about Bradford Park, you can read it here.
Are you aware what is used to classify density in Flower Mound? Lot size. During my term, I have been working to get the measurement changed to actual density or number of dwellings per acre. We were successful with the Bradford Park development. However, one development is not a system-wide change. When we measure density by number of dwellings per acre we naturally get more open space, we get away from the cookie-cutter developments, and we can see more variety within the development. When you lock a housing development into a certain lot size, there is no encouragement to add open space. Bradford Park was classified as high density only because it has some lot sizes smaller than 10,000 sq. ft. However, when you measure density by the number of dwellings per acre, Bradford Park development is just over three houses per acre. Our current medium density measurement is ¼ acre lots or four homes per acre. The amount of open space in that project was not included in the density classification. If we are serious about preserving open space in our town, we MUST look at the total number of dwellings per acre to calculate density. This is something I will continue to work on during my remaining time on Council.
Land is expensive in North Texas. When you lock new homes to ¼ acre or larger, you lock the developer into building bigger and more expensive houses. The hard truth is that we actually have declining attendance in most of our schools. This is mainly because we don't have the entry level homes available for families with young children. We have elementary schools that are projected to be less than half of optimal capacity in ten years. Both Flower Mound High School and Marcus High School are projected to have declining enrollment each year over the next ten years. Our schools have passed the peak from the late 1990's and early 2000's population boom where we grew from around 15,000 to near 64,000. As our schools see declining enrollment plus the increasing value of our properties, our school districts will be forced to pay more monies into recapture, or Robin Hood, causing the school districts to raise their tax rate. If the legislature does not make a serious effort in school funding reform, it will impact all of us.
Council did pass a Master Plan Amendment (MPA) that I am very proud of. We added to our building codes to more easily allow for LEED certified buildings to be constructed. Our building codes did not allow for many of the LEED methods to be used or measurements to be obtained. I am happy that council did pass this MPA to help our town build more responsibly. Other MPAs approved during my tenure have been updates to the Parks Master Plan, the Water and Wastewater Master Plan (adding more rainwater reuse capacity), and modernization of our Façade Materials and Roof standards. Other than the two listed above, no other MPA for high density housing nor apartments has been approved during my tenure on council and there were a number of MPA's that were not been approved.
I encourage everyone to vote this election season. Please educate yourselves on the issues and the candidates. Please talk with each candidate and ask them difficult questions. I look forward to the debates and candidate events and hope to see you at the polls.
Like always, I appreciate your feedback. You can contact me at [email protected]

Kevin Bryant
Flower Mound Mayor Pro Tem