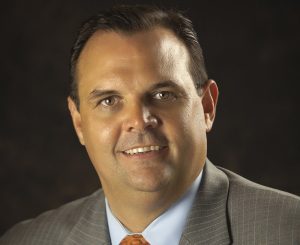 In the wake of recent events close to home and the tragedy that occurred in South Florida, I wanted to take a moment to address school safety and security as well as the role we, as educators, play in it daily.
Teachers, school administrators and support staff play a key role in helping students recover from traumatic events like the recent tragedy in Broward County. Simply returning to school and returning to our routines promotes the welfare of children and families.
While this event was literally hundreds of miles away from our community, the media coverage brought it into our homes and lives causing an emotional impact on each of us. In traumatic events, proximity to the event is an important factor in predicting reactions from students and staff.
Please know that all our campuses have safety plans in place, and practice different scenarios and drills on a regular basis. We will remain ever vigilant in following our processes to ensure the safety and security of our students and staff while continuing to strengthen our partnerships with local law enforcement.
As educators, we can relate to the horror of events like the one in Broward County as we try to place ourselves in the shoes of the teachers and staff who so valiantly sacrificed their lives to save children. Your children are our children and we make a commitment to keep them safe every time they walk into our schools.
In instances where we do have an increase in police presence at a school or a campus is placed into lockdown, we will notify you once the situation has been handled. In any situation where there is a credible threat, we will update you via email with details as soon as they are readily available to us.
Please remember our administrators' and teachers' primary concern during a lockdown is to ensure our students are safe and to keep them as calm as possible. During these situations, we take direction from local law enforcement on what can and can't be communicated to maintain the safety of our students and staff. Once law enforcement provides us details that we're able to share, we pass them along to you as quickly as possible.
For students who have significant reactions after these events, we will have support available throughout the district from counselors, social workers and psychologists. We have an employee assistance program for members of our staff who may need assistance. Our school nurses will also be ready to help as needed for health concerns that may arise.
The communities and neighborhoods that comprise Denton ISD are tight-knit and responsive, so with that in mind we ask that you continue to keep the community of Parkland, Fla., and the families of Marjory Stoneman Douglas High School in your thoughts and prayers.
Please take the time to remind students that anything involving threats toward schools or weapons on campus are not a joking matter – especially during this trying and emotional time.
We will learn what we can from this latest school tragedy and use that information over the coming weeks to determine what improvements we can make in security and response procedures. Our district's schools are safe, but we'll always look at ways that we can make them safer.
Dr. Jamie Wilson
Denton ISD Superintendent of Schools