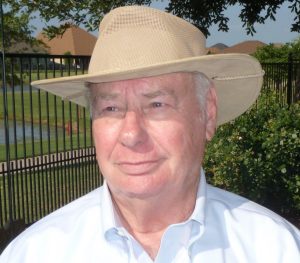 Denton did not have an auditor from 2001 until the first of 2017. Craig Hametner was hired and abruptly resigned in October 2017. Denton City Council has hired Umesh Dahl as City Auditor. Although the City Auditor reports to the City Council, it is very important he is allowed to do his job without interference.
The City of Denton budget for 2017/2018 reduced the tax rate to the effective tax rate. The effective tax rate is the tax rate that would not raise the city property taxes paid to more than the previous year.  Under the leadership of City Manager Todd Hileman the tax rate was reduced without reducing any city services.
The budget for 2018/2019 will be worked on in the coming months. Property values are increasing so the taxes you pay will increase unless the City Council reduces the tax rate to the effective tax rate. You have a voice on the City Council. The only reason that I would vote to increase the tax rate is a pressing need of first responders, police and firefighters.
For Robson residents over 65 the City Property taxes will be frozen. Thanks to the mostly Robson volunteers that collected the 8,600 signatures to put the tax freeze on the ballot and then voted for the proposition. The county property tax is not frozen so it can increase due to the increase appraisal value of your home.
The property school tax is 60%+ of the property taxes we pay. It is time we elect a Robson Ranch resident to the school board so we know how our money is being spent.
The new fire station at the corner of Cleveland-Gibbs Road and Old Justin Road is progressing and should be operational this summer. The fire station will be three miles from Robson Ranch's main entrance by way of Faught Road. This will not only reduce our fire risk, it will also low our insurance.
Primary early voting begin February 20. Voting day is March 6. Last election, only about half of our residents voted. That is not good enough. You not only need to vote, you need to make sure your neighbors vote.
Two very important races: Jayne Howell for Denton County Chairman. Information at www.RobsonRanchRoad.com/jayne-howell.html
Dianne Edmondson for Denton County Commissioner District 4. Information at www.RobsonRanchRoad.com/dianne-edmondson.html