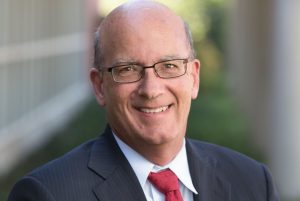 February 2nd is Groundhog Day when we await Punxsutawney Phil's determination of when spring will arrive. On February 5th the Town Council will meet, to once again, discuss Morriss Road.  The common thread between these two events is a 25 year old movie that starred Bill Murray as a weatherman, trapped in a time warp, forced to relive the same day until he gets it right.
Council members have been publicly sharing ideas, myself included, with the hope to have an informed discussion when we are able to discuss this in open session.  I want to thank everyone who has shared thoughts, comments, and ideas and urge anyone who has not, to send council members an email to [email protected].
My forecast is that the council will hear from staff and many residents and arrive at a decision that, once and for all, addresses residents' needs, neighbors' concerns, and results in something we all can be proud of.
On the economic development front, Stryker continues to expand and held a job fair seeking to fill 20+ openings.  The 7-Eleven store across from Lakeside DFW on 2499 has opened and two new restaurants have announced plans to open: Salt Rock, a steak and seafood bar, in The Pines shopping center (the former 12 Stones location) and Mazzola's Italian Pizzeria on Justin Road (the former Dolce space).  Both should be open in February.
The results from the Retail and Restaurant survey are in and Trader Joe's tops the wish list of most desired retail stores with 670 votes. Residents also expressed continued interest in having an In-N-Out Burger locate in Flower Mound. Whataburger is also a resident favorite coming in at No. 5.  Our Economic Development staff is already reaching out to many of the companies mentioned to let them know our residents are ready for them to open a Flower Mound location.
Lastly, there is a primary election on March 6.  Early voting begins on February 20.  There are contested races in both parties.  As residents, we have an obligation to participate in our democracy and the most basic way to participate is to vote. There are issues in this election that could have a direct impact on Flower Mound. It is each of our responsibility to learn about the candidates, study the issues, and most importantly, VOTE!
There is a lot of easily accessible information available from a variety of sources including:
Making democracy work is in your hands.  Go Vote. democracy work is in your hands.  Go Vote.