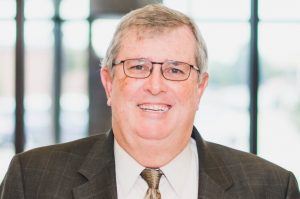 Lewisville ISD Students, Parents and Community Members,
In a recent report, the U.S. Department of Education found the Texas Education Agency (TEA) put requirements in place that led Texas schools to violate federal laws requiring schools to serve all students with disabilities. Simply put, TEA in 2004 began monitoring the percentage of special education students in school districts, and penalized districts with a special education enrollment of greater than 8.5 percent.
I want to be crystal clear on LISD's practice regarding students served by our special education team. The number of students receiving those services in LISD has always exceeded the number established by the state. Frankly speaking, we never paid attention to the cap put in place by the state, and the district's ratings suffered because we took a stand for the students who needed special education services.
Our concern is and has always been serving each and every student who walks through our doors. We provide outstanding opportunities to all of our nearly 53,000 students, and we will continue to do so.
Governor Greg Abbott claims a "dereliction of duty on the part of many school districts to serve our students," which is an assertion I take great issue with. I invite Gov. Abbott to visit our schools and see the way not only our special education staff members serve our students, but also the way the entire campus supports all of our learners. While we respect the governor, he is misguided and misinformed regarding the work being done by public schools across our state to serve special education students.
I hope Gov. Abbott and TEA Commissioner of Education Mike Morath, who was appointed by Gov. Abbott, will support our public schools in unraveling the mess TEA created with requirements that agency put in place. In the meantime, we will keep doing what we do best – ensuring all our students thrive in a future they create.
Kevin Rogers, Ed.D.
Superintendent of Schools
Lewisville Independent School District