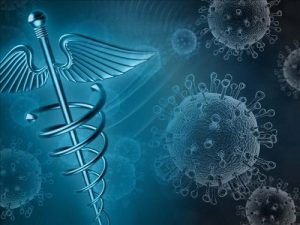 Denton County Public Health officials want residents to take precautions after new flu cases increased tenfold from November to December.
Texas is one of 36 states where widespread influenza activity has been reported, according to DCPH, and in Denton County, the number of new flu cases in December rose from 37 to 358.
If you haven't gotten your flu shot this season, it's not too late to get one, according to DCPH. If you did get one, you ought to still follow these safety measures to help decrease your chances of catching the flu:
Wash hands often
Avoid touching your eyes, mouth, or nose
Cover mouth when coughing or sneezing
Stay home when you feel sick
Avoid contact with sick people
Get plenty or rest and exercise
Children under the age of five, pregnant women, adults 65 and older and those with chronic health conditions have a higher risk of complications or death from the flu. For more information on influenza in Denton County, click here.