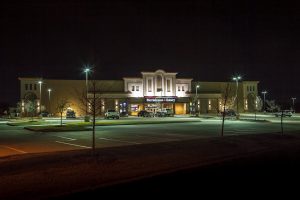 The Flower Mound Police Department is inviting residents to come have a cup of coffee, or a bottomless Icee, with officers on Friday evening.
Coffee with a Cop was started in 2011 in Hawthorne, California because the police department wanted to interact more, and more successfully, with the community. The effort has become a popular event among many police departments across the country, as they look to meet more residents and engage in conversations with them.
"Coffee with a Cop is a great way for the community to get to know members of the Flower Mound Police Department, ask questions, address any concerns, all while enjoying a great cup of coffee (or a bottomless Icee)," the department wrote on Facebook this week. Adults and kids of all ages are welcome.
The Coffee with a Cop event will be held from 6-7:30 p.m. Friday at Moviehouse & Eatery, 951 Long Prairie Road in Lakeside.