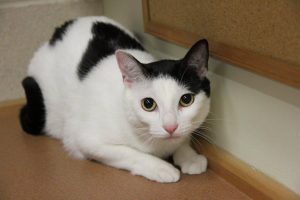 Animals who find themselves at the Flower Mound Animal Adoption Center have a good chance of getting a new home — or back to their own — quickly, thanks in part to staff's use of social media.
Flower Mound Animal Services uses its Facebook page to share photos of pretty much all of the pets who come in to the shelter, said Christine Hastings, the Animal Services manager. Staff post photos to try to find a lost pet's owner among the page's 4,500 followers.
Facebook has become an important tool for finding owners and helping get homeless pets new owners.
"A lot more people view Facebook than our website," Hastings said.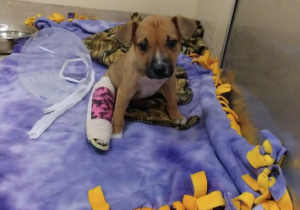 It's not just cats and dogs on the Facebook page, but the department also shares photos of adoptable birds, guinea pigs, rats and other pets, as well as when people find their pets at the shelter and when some people bring in donations for the animals. Staff members also update posts when a pet has been adopted, which often happens the same day that the pet's photo was posted on Facebook.
In less than 24 hours in early December, the adoption center took in two injured dogs, which staff named Noel and Holly. Their photos were posted on the Facebook page, with information about how Noel, a puppy, was left at the center's front door with a broken leg and Holly had broken bones from apparently being struck by a vehicle.
Since then, staff have posted multiple updates on both pooches, who are recovering from their injuries and likely will be put up for adoption after they are fully healed. Their stories — and others' — are attracting quite a bit of attention from followers.
"People are keeping up with our animals and how long they've been here," Hastings said. "They say they think about them sometimes."