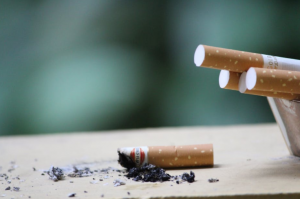 Denton County Public Health and The Council on Alcohol and Drugs will host a free tobacco education event on Jan. 11 with sessions targeting current tobacco use trends, mental health and tobacco cessation programs, according to a DCPH news release.
According to County Health Rankings, 14 percent of the adult population in Denton County are considered "current smokers," the news release said.
"With technologies such as vaping and e-cigarettes, it is important that we continue to educate our residents and community partners on the health risks associated with tobacco use and second hand smoke," stated Dr. Matt Richardson, Director of Public Health. "We also want to offer interventions to reduce tobacco use in our community."
Residents and organizations are invited to come to the "Not Just Blowing Smoke" event from 9 a.m. to 1 p.m. at the Denton County Elections/Technology Services building, 701 Kimberly Drive in Denton. Lunch will be provided, and DCPH will present an award to the city of Lewisville for its comprehensive smoking ordinance.
Click here to register.