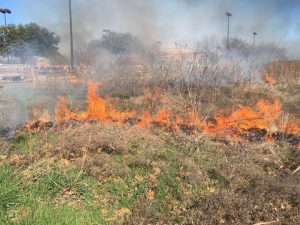 The burn ban that Denton County Judge Mary Horn issued early this month has been lifted.
The ban was put in place because of dry weather, which enabled multiple wildfires this season, according to the county. But after receiving a good deal of rain in the last week, the ban was lifted Friday morning.
However, Friday is not a burn day because of high winds. The disposal of vegetation by open burning is permitted in unincorporated Denton County and in some cities, but only on a day that has been determined to be a "good burn day." The burn day status is determined each morning between 8-9 a.m. and can be found here.