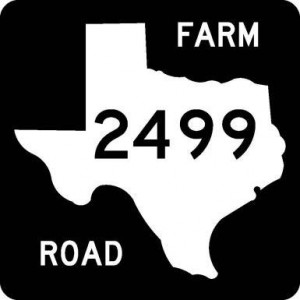 A substantial portion of the extended FM 2499 in Corinth was set to open Monday, according to the Texas Department of Transportation.
TxDOT has been working for years on the $35 million project, a six-lane extension of 2499 from FM 2181 to Interstate 35E. When the entire road is complete, it will form a direct link from Denton to DFW Airport, an alternative to I-35E.
The new road, from FM 2181 to Robinson Road, was set to open Monday. The Phase II section, from Robinson Road to State School Road, is expected to open early next year after a traffic signal is installed. The segment from State School Road to I-35E is already open.
At the opening of Phase I, traffic at the intersection at Robinson Road will be controlled by three-way stop signs. In the early days of the opening, local police will assist with traffic control, the news release said. At Robinson Road, traffic will turn off either east or west onto Robinson Road and loop around to State School Road or FM 2181.