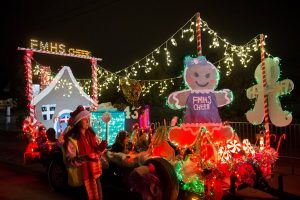 If you missed the 2017 Flower Mound Christmas Parade, the town has you covered.
The town's 28th annual Christmas Parade, themed this year "Christmas Around the World," drew a large crowd on Dec. 9 and culminated with the tree-lighting and more at Gerault Park.
The town created a 26-minute video of the festivities and shared it on its social media pages, adding that winners of contests during the parade will be announced soon.