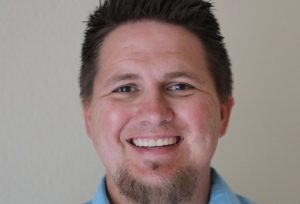 by Bobby Cates, Pastor, First Baptist Church Argyle
Followers of Christ often get a bad rap in our culture for being primarily known for what they are against rather than what they are for. At the risk of perpetuating that stereotype I have a confession. I hate White Elephant Christmases. There I said it.
I've never quite grasped the concept of rummaging through your junk or even going and buying a gag gift and doing everything you can to stick someone else with it. It seems antithetical to the spirit of Christmas.
But, there's a problem. My wife likes them. And so does the rest of her family. When I voiced my objection to this Christmas tradition, I was met with the phrase "fake it till you make it."
My beloved bride doesn't expect me to be plastic and superficial while our family celebrates Christ's birth by passing along stuff that no one really wants. She simply asks that I not be a jerk about it.
There's a simple lesson here. Things aren't always going to go your way. Things will happen that you don't like. Things will happen that you would just prefer never to encounter again. That reality doesn't have to ruin your life. It doesn't have to turn you into the kind of person that people cross the street to avoid. None of us want to be that cranky person who doesn't like anything for no apparent reason.
Philippians 2:3-5 says that I should put the needs and desires of other people above my own. And, despite my best efforts, I have yet to find a Bible verse that cites a White Elephant Christmas as an exception to that teaching.
If it doesn't force you to disobey God's teaching and simply boils down to a matter of your preference, then take one for the team. Put the desires of others above your own.
Now if you'll excuse me I have to go find that "Big Mouth Billy Bass" from 2001 and wrap it up.
The Pastor's Place features columns written by a different area church leader each month.Call 940-728-8284 for more information.