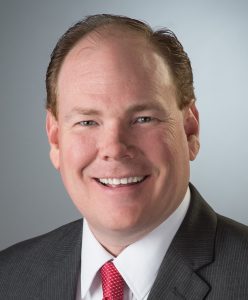 No Lines for Services at Southwest Courthouse
The Denton County Southwest Courthouse at 6200 Canyon Falls Dr, Flower Mound, TX 76226 in Canyon Falls has been open for several months, and I am asked often about the services offered. We are proud to bring the following county services to this area (with little to no lines) and hope this detailed information about what they offer will serve to enhance the options available to our citizens:
Community Room: One of the most popular features of the Southwest Courthouse is the new Community Room. This room is available for use by civic groups, nonprofits, county staff and others. It features a full kitchen to cater and serve food, and seats up to 120 people. If you are interested in booking the room for an event, contact our office at 972-434-3960 and speak to Holly Sadlowski.
County Clerk Juli Luke: We are so pleased to be able to better serve the southwest portion of Denton County! Opening this new satellite location allows us to offer a full-service office for these residents. At the Southwest location, we handle vital statistic records, including birth, death and marriage licenses. We also accept recordings, such as real property records, brands, and Assumed Name Certificates, and we even have the capability to accept plats. Most recently, we were approved to accept passport applications, including providing the option of taking your passport photo. For short lines and professional service on a walk-in basis, come see us at the new Southwest Courthouse!
Tax Assessor Michelle French: The Denton County Tax Office offers a variety of services in all of our locations, including the new Southwest Courthouse in Flower Mound. This office handles titling and registration of vehicles and processes paperwork for many of the Denton County car dealerships. In addition, 2017 tax bills were mailed to property owners in October and can be paid at the Southwest Courthouse with cash, check or credit card. Other functions of the office are the collection of vehicle inventory taxes, alcoholic beverage fees, and the issuing of tax certificates.
Justice of the Peace Jay Hand: Justices of the Peace are regarded as civil public officers, distinct from peace or police officers. The JP hears traffic and other Class C misdemeanor cases punishable by fine only, civil cases with up to $10,000 in controversy, landlord and tenant disputes, and performs magistrate duties and conducts inquests. Criminal jurisdiction of the court includes Class C misdemeanor cases, such as bad checks, truancy, fine only traffic offenses, and Parks and Wildlife violations. The JP also performs wedding ceremonies, and the Southwest Courthouse features an arbor area for ceremonies if desired. The Justice of the Peace office at the Southwest Courthouse is open Monday – Friday from 8 a.m.–12 p.m. and 12:30 p.m.–4 p.m. Civil filings must be filed 30 minutes prior to closing.
Pct. 4 Constable Tim Burch: There are six Constables in Denton County, and the Precinct 4 Constable's office is at the Southwest Courthouse. Constables are constitutionally authorized peace officers elected by precinct. They perform patrol functions and make criminal investigations, and the main duty of most constables is to serve as officer of the Justice of the Peace Courts. In that capacity, constables serve subpoenas and other papers.
Pct. 4 Commissioner Andy Eads: The Southwest Courthouse is home to our Precinct 4 Commissioner and staff. Precinct 4 represents the cities of Argyle, Bartonville, Copper Canyon, Denton, Dish, Double Oak, Draper, Flower Mound, Haslet, Justin, Krum, Lantana, Northlake, Ponder, Roanoke, Southlake and Trophy Club.
Among other responsibilities, the Commissioners Court:
Sets the yearly property tax rate and approves the budget and employment level for the county.
Sets commissioners and justice of the peace precinct boundaries.
Calls, conducts and certifies elections, including bond elections.
Sets employment and benefits policy.
Establishes long-range thoroughfare, open space, land use, financial and law enforcement/jail needs plans.
Acquires property for rights-of-way or other uses determined to be in the public's best interest.
Reviews and approves subdivision platting and wastewater treatment for rural areas.
Provides rural ambulance services and subsidizes rural fire protection.
Oversees the construction, maintenance and improvement of county roads and bridges.
Appoints non-elected department heads and standing committees.
Supervises and controls the county courthouse, county buildings and facilities.
Fills vacancies in elective and appointive positions.
Has exclusive authority to authorize contracts in the name of the county.
26th Congressional District Veteran Commendations
Five Denton County Veterans were awarded the 26th Congressional District Veteran Commendation (CVC) on November 10 at a luncheon sponsored by the Highland Village Business Association. The CVC was established in 2005 by Congressman Burgess and honors distinguished veterans of Texas' 26th Congressional District who have continued their dedication to the nation by serving their local communities after selflessly serving their country in military service. Nominations were received from the community, veterans' organizations and civic organizations, and are awarded to veterans whose patriotism, loyalty and dedication to the United States demonstrates the highest model of military service.
The following veterans received this honor:
Paul Farrar of Denton served in the United States Army for three years, completing his tour of duty as a Staff Sergeant in the 53rd Signal Battalion during World War II. His hazardous military occupational specialty was as a telegraph and telephone lineman tasked with the crucial assignment of setting up communications between the forward operating post and Army Command. He received an honorable discharge in 1945 and returned home to Texas to accomplish much in his professional career. Upon retirement, he moved to Denton where he continues his volunteer service. Mr. Farrar was recently named an Honorary Admiral in the Texas Navy by Governor Abbott.
Donald Graves of Ft. Worth served in the U.S. Marine Corps for three years in the 5th Division, 28th Regiment, 2nd Battalion, D Company and fought in action against the enemy in the Pacific as a Demolition Specialist. As a World War II veteran who served in the arduous retaking of Iwo Jima, Mr. Graves volunteers his time speaking regarding his wartime experiences at school, service organizations, political organizations, and armed forces groups, donating funds from his over 140 speaking engagements to support a monthly veterans' luncheon in Weatherford. He also performs the National Anthem at sporting events, such as Texas Rangers Baseball and the U.S. Armed Forces Bowl.
Paul Tony Perez, Jr. of Flower Mound served in the U.S. Air Force for 22 years, retiring in 2009 having achieved the rank of Master Sergeant. Awards earned during his service stateside and abroad were Defense Meritorious Service Medal, Joint Service Commendation Medal, Air Force Commendation Medal with three oak leaf clusters, Joint Meritorious Unit Award, Air Force Outstanding Unit Award with three oak leaf clusters, Air Force Good Conduct Medal, National Defense Service Medal, Global War on Terrorism Service Medal, Korean Defense Service Medal, and Military Outstanding Volunteer Service Medal. Since retirement, he has been an active volunteer in his community and to his fellow veterans, and serves as a member of the Patriot Guard Network.
Donald Phillips of Denton served in the U.S. Navy for 23 years, retiring in 2007 having achieved the rank of Chief Petty Officer. He was stationed stateside and abroad and served for 10 years as a Recruit Company Instructor. He earned the Southwest Asia Service Medal, Coast Guard Special Operations Service Ribbon, Military Outstanding Volunteer Service Medal, NATO Medal, Kuwait Liberation Medal, and the Recruit Training Service Medal. He serves as an Assistant Veteran Service Officer with Denton County, assisting veterans and their dependents with the application process for federal and state veterans' benefits. He is a member of the Denton County Veterans Coalition, Veterans of Foreign War Post 10460, U.S. Marine Corps League, and the American Legion.
Johnnie Yellock II of Lantana joined the U.S. Air Force and was assigned to Special Operations Command as a Combat Controller and was certified as an air traffic controller, static line and free fall jumper, as well as a combat scuba diver. He was deployed twice to Afghanistan and in 2011 an Improvised Explosive Device detonated under his vehicle, causing life-threatening injuries to both legs. He was awarded the Bronze Star, Purple Heart, and Combat Action Medal for his actions on that day. Mr. Yellock has undergone more than 30 limb-saving surgeries and three years of intensive rehabilitation. He is a mentor to local children and travels the country as an inspirational speaker at schools, service organizations and veterans' groups.
Join me in thanking each of these veterans for their service to our country.
Did You Know? 
More than 70 community leaders, providers, stakeholders and residents gathered in October 2017 for the First Annual Denton County Health Summit. This joint effort of Denton County Public Health, Texas Health Presbyterian Hospital Denton and United Way of Denton County was designed to gain community members' feedback on health topics and plan to address health concerns.
On December 7, Denton County Public Health will host a county-wide release of the draft Community Health Improvement Plan (CHIP). This document will serve as a guidepost for efforts to positively impact your health and the health of your friends, neighbors and colleagues. Improvement goals are focused on topics such as healthy childhood behavior, increasing access to care and promoting nutritious eating. You, as a member of the Denton County community, can use the improvement plan to learn more about public health topics and see where you can get involved.
Denton County Public Health invites you to join them on Thursday, December 7, from 10 a.m. to 12 p.m. at 701 Kimberly Drive in Denton for the CHIP release. This will serve as an opportunity to hear more about how together we will lead our community to a healthier future.
For more information about the CHIP or Denton County Public Health, call 940-349-2900 or email [email protected].
Connect With Us
We would love to have you connected to the county by subscribing to our newsletter. Just use this link and enter your email and you will be up-to-date on everything that's going on in Precinct 4: http://bit.ly/Pct4newsletter
Moreover, be sure and find us on Facebook at www.facebook.com/CommissionerAndyEads for the latest news in Denton County.
If you have any questions or comments, please let me hear from you. My email is [email protected], and my office number is 972-434-3960.