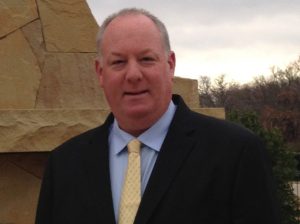 Double Oak residents,
Hope everyone had a nice and relaxing Thanksgiving holiday with family and friends.
Waketon Road Widening and Drainage Improvement Project Open House
The Town of Double Oak and our engineering firm, Halff & Associates, will hold a Waketon Road Improvement Project Town Hall Open House on Monday, December 11, from 5:30 – 7:30 p.m. Engineering staff will be present to speak about the project, take questions and hear comments. All are welcome to attend.
Annual Christmas Tree Lighting in the J.B. Wright Park and Santa Rides with the DOVFD 
The annual Christmas tree lighting will be held on Monday, December 4, beginning at 6 p.m. Please join your family, friends and neighbors for caroling, refreshments, the Christmas tree lighting and the arrival of a "special guest" on a DOVFD fire truck.
A DOVFD-Town communication will be sent out when the date is confirmed for the annual Santa Rides with the DOVFD around Double Oak.
Double Oak Recognized as a Safe Town
According to a study by Elite Personal Finance, an online source for financial tips and identity theft protection, Double Oak is recognized as a "Safest Place in Texas." Researchers created a formula using FBI crime statistics, and a community's population to determine a crime score – the safer the city, the lower the score. Double Oak's crime score is 0.00. The study also narrowed the results according to population segments, and Double Oak ranked very safe for a population of 3,000 to 10,000 residents. View the full study here www.elitepersonalfinance.com/safest-places-texas. Double Oak congratulates our neighbors who were also recognized in the study.
Double Oak Public Safety Leadership Recognized by Rotary Club
Congratulations to Double Oak Police Chief Derrick Watson and Volunteer Fire Department Assistant Fire Chief Kathy Heimerdinger on being honored for their dedicated work by the Cross Timbers Rotary Club.
Waste Management Rate Increase Adjustment for 2018 Based on Consumer Price Index
Waste Management has notified the town there will be a rate increase of 1.47% based upon the CPI. More information is available on the town website.
May 2018 Municipal Election
Town administrative staff are preparing for the May 2018 municipal election. Town officials' seats expiring in May are:
(Regular) Two-Year Term
Council-Member Ted Gruenloh
Council-Member Andrew Wills
Council-Member Anita Nelson
(Special Election) One-Year Term
Council-Member Stacie Stoehner
Please check the town website for future May 2018 election information and you are always welcome to contact town administration staff who will be glad to assist you.
From The Town of Double Oak,
Merry Christmas and Happy New Year!