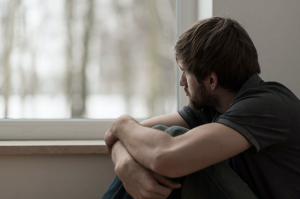 One suicide is too many, but there have been so many lately in this rural district in southern Denton County that it is causing great concern for local first responders.
"This isn't something fire departments usually get involved with, because you don't see them [suicides] every day; but, we've seen enough of them that it's got our attention and we need to do something about this," said Argyle Fire District Chief Mac Hohenberger.
The Argyle Fire District provides fire, rescue and emergency medical services for the citizens of Argyle, Bartonville, Copper Canyon, Lantana and Northlake; as well as some of the surrounding area.
Argyle FD responded to eight suicides so far this year and at least 10 last year. The town of Flower Mound — with almost triple the population of Argyle's district — had six last year.
"For a district with 25,000 people in it– and with as many close-knit small towns– you wouldn't think we'd see as many suicides as we do," Hohenberger said. "We see more per capita than other areas and I don't know why that is.
"I don't think how much money people have matters," he added. "I think suicide is as high in an area with money as it is in lower income areas."
What makes this issue more difficult is that there are no discernible trends among the people who have committed suicide in the district other than gender; the last 30 self-inflicted deaths were all males. The ages and the methods used vary and the apparent reasons, of those which can be determined, are also across the board.
"You often can't pinpoint 'why,'" he said. "It might be money, the loss of a loved one, divorce … many times, we never know."
A recent case involved an older man who committed suicide on his birthday; and while first responders were still on the scene, people kept showing up for a surprise birthday party.
"That one really hit home," Hohenberger said.
Some people having suicidal thoughts may display one or more signs or symptoms, including: disconnecting from family; making drastic changes in their lifestyle; being newly-divorced; or otherwise having an increase in stress.
Hohenberger strongly urged people that if they think a friend or loved one is considering suicide, they need to talk about it.
Sherri McCarthy, vice president of Touched by Suicide and a counselor through the Denton County MHMR Center, agrees.
"It should be a conversation parents have with older children," she said. "People are afraid to ask the question if someone is thinking about killing themselves, but it's okay to ask. It needs to be asked."
She added that perhaps someone having suicidal thoughts may be afraid of being judged as "weak or selfish," by talking about it; and that can cause the person to hide it. Being asked if someone is having suicidal thoughts opens the door for a conversation.
If you are having suicidal thoughts, Hohenberger recommended utilizing the resources below, as well as seeking help from friends, family and the church community.
There are several hotlines and websites that offer counseling and resources to help prevent suicide:
National Suicide Prevention Lifeline: 1-800-273-8255. Confidential online chat is also available at www.suicidepreventionlifeline.org.
NorthStar/North Texas Behavioral Health Authority: 1201 Richardson Drive, Suite 270, Richardson, TX 75080. Call the 24-hour crisis hotline at 1-866-260-8000, or visit www.ntbha.org.
The Suicide and Crisis Center of North Texas: Call the 24-hour hotline at 214-828-1000 to speak to a trained counselor, or go to www.sccenter.org.
Dallas Metrocare Services: 1-877-283-2121
You can also call 911, and "you will get help," Hohenberger said.