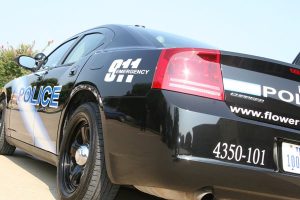 With less than a month until Christmas, Americans will be shopping more in stores and online. The Flower Mound Police Department wants residents to avoid becoming victims of crimes that typically increase during this time of year.
As more shopping is done online, package thefts from front porches have become more of a problem. A recent poll found that about 30 percent of people have had a package stolen from their porch.
Flower Mound police offered the following tips to help you avoid being a victim of package theft this year:
If you're not going to be home, have the packages delivered to your workplace, require a signature for delivery or have a neighbor or friend who will be home take the delivery
Use a security camera
Insure your package
Also, for those shopping online, police recommend you use a secure network connection, avoid clicking random links and only offer up personal/financial information to trusted websites.
There will also be more people shopping in stores this season, leaving more cars in those parking lots. "Car burglars will break a window out to steal loose change or to look in an empty duffle bag," said Flower Mound Police Captain Wess Griffin.
Remember these tips before you head out for your next shopping trip:
Always lock your vehicle
Don't leave items in your car
Place purchased items in the trunk before heading to the next shopping location, and if possible, take previous purchases with you into the next store
Additionally, after your Christmas party or holiday gathering, "simply taking out the trash can actually make your home a target for criminals," Griffin said. Don't put your television, game console, or other gift boxes out at the curb for trash collection, rather, break the boxes down and put them inside the receptacles to avoid drawing attention to your home.
And if you plan to travel during the holidays, try FMPD's free Vacation Watch program to help deter burglars.