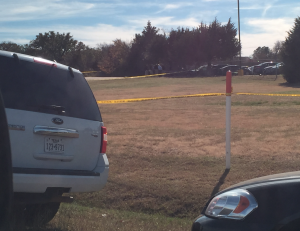 UPDATE: The victim has been identified as Amanda Clairmont, a University of North Texas student.
——————————————
Corinth police are investigating an apparent homicide that left a 21-year-old woman dead, according to a police news release.
Police noticed a vehicle parked in a vacant lot in the 5700 block of the Interstate 35E southbound service road about 6 a.m. Sunday, and the officers found an unresponsive woman in the vehicle with apparent gunshot wounds.
The woman, who had not been identified as of Monday afternoon, was pronounced dead at the scene.
Police are investigating it as a homicide with help from the Texas Rangers and the Denton County Sheriff's Office. If you have information about the incident, contact Corinth Criminal Investigations at 940-498-2017.