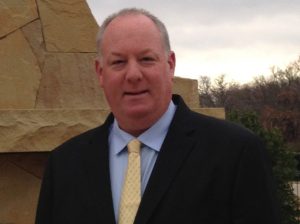 Double Oak – The Texas Town of Volunteers and Opportunities
Hello and greetings from Town Hall,
As Thanksgiving approaches, it's a good time to recognize and thank many of our fellow neighbors who make our Town of Double Oak such a special place to live.
Definition of a volunteer: a person who donates their time or effort for a cause or organization without being compensated.
Russell Mabra and Family
One such person is our former Fire Chief and good friend Russell Mabra and his family (Tammie, Kimber, Shelbe). Russ moved to Double Oak in 1986 and the same week he moved here he joined the Double Oak Volunteer Fire Department. Russ is a third-generation firefighter in Texas and he knew, it's in his genes, this was his way to serve his community and help his neighbors. He's lived in town and served on the DOVFD for more than 31 years. Russell, in his own humble words said, "I had the opportunity to serve as Fire Chief of the Double Oak Volunteer Fire Department for twenty-one years and the honor and privilege to serve with courageous and dedicated men and women who volunteered their time apart from their family and risked their lives to serve our community." When asked what kept him around so long, Russ quickly answered that, "the comradery of brother/sister/family atmosphere of the firehouse and knowing that I and my fellow volunteer firefighters would make a difference in our town by helping others in need."
To Chief Russell Mabra and family: On behalf of the Town of Double Oak and its citizens, please accept our sincere thanks for your years of distinguished service and heartfelt warmest wishes as you move away from Double Oak to a new home. Russ, you have made a positive and significant impact in Double Oak and you will always be remembered for helping others. God bless you and your family always my friend…
 Double Oak Volunteer Fire Department – www.dovfd.org
The word "volunteer" is part of its name and identity. The department has a long and respected history and today remains as an all-volunteer unpaid department. Scott Whisenhunt is the current Fire Chief and he has been an instrumental member for many years. Chief Whisenhunt brings his experience, leadership and enthusiasm to recruiting and training new members, and with the senior members support, everyone has an important role in the organization. The firefighters train every Monday night and respond to calls for help 24/7. They volunteer for hundreds of training hours each year to improve their emergency response skills, in addition to being on-call. Our town and residents are lucky to have these dedicated members and we are grateful for everything they do. Thank you to our Double Oak Volunteer Fire Department members and family.
Town of Double Oak Boards/Commissions/Committees
The town recently went through the appointment/reappointment process for the Board of Adjustment and Planning and Zoning Commission. These boards and commissions are a vital component in the town. On both boards you will find a mix of seasoned veterans and relative new additions. Our small town in recent years even expanded the size of both boards to eleven members so more residents could volunteer. In addition to their meeting hours, these members are required to attend a legal training session with our town attorney. Unfortunately, this year, there were a couple of applicants who were not appointed to these boards because all of the positions were filled. Your applications will stay on file for a year and if any vacancies occur, those applications will be considered. There are other opportunities to be involved such as volunteering for a committee or volunteering for special events and town-neighborhood clean-up days.
The town wishes to thank the Board of Adjustment members for their service: Phyllis Meyerson, Candy Lamel, Claire Garlick, Art Fleming, Von Beougher, Joe Rodriguez, Marty Robbins, Marian Crivello, Karen Smith, Jo Ann Jenkins and Gary Don Brittain.
The town wishes to thank the Planning and Zoning members for their service: Georgette Cook, Gary Goodman, Regess Krueger, Brad Flack, Niels Martin, Michael McClure, Martha Holman, Mark Rose, Donna Gilliam, Linda Blesch and Wayne Atkins.
The town has a couple of standing committees which citizens volunteer on and their service and expertise are greatly appreciated.
Double Oak Women's Club – www.doubleoakwomensclub.com
This organization serves and supports our community and residents in a variety of ways. The effort and work they put in throughout the year to support the fire and police departments and town hall is tremendous and greatly appreciated. They are always there to lend encouragement and support to families within our town when needed for any reason. They welcome new members and if you are not yet a member, I strongly encourage you to visit their website, attend one of their meetings or social events and you'll be warmly welcomed. Double Oak thanks the DOWC and members for everything you all do that makes our town so wonderful and friendly.
Opportunities to Volunteer – Examples
If you are still looking for ways to get involved and volunteer, the town has a few standing committees that the Town Council will be reviewing in November.
The town is sometimes aware of elderly residents who would appreciate a helping hand around their house or yard, need help with errands or someone to check on them from time to time.
The town thanks residents who pick up litter and trash as they walk. The town knows many resident volunteers who do this and it's a huge help in keeping our town attractive and clean.
We have some residents who live on streets that have grass medians with trees and bushes, and they, along with neighbors, volunteer to mow and trim those areas. There's also neighborhood volunteers who offer to pick up trash and mow along sections of FM 407 so it stays clean looking and they are always looking for more Saturday morning volunteers.
There are residents who volunteer to water certain trees around town and who volunteer to cut down dead trees and remove them.
These are some examples of how Double Oak residents find ways to volunteer. If you're interested in volunteering in your town, call town hall or reach out to a member of Town Council and I'm sure a volunteer opportunity will be found for you. Double Oak is blessed to have so many who wish to volunteer in some way to help keep our town friendly, clean and safe.
Veterans Day
Veterans Day is Saturday, November 11 and on behalf of the Town of Double Oak, we extend our thanks and our prayers to those who served and are serving our country. Take a moment on Veterans Day to remember these Great Americans and God Bless them for their service.
May 2018 Municipal Election
Town administrative staff are preparing for the May 2018 municipal election.
Town officials' seats expiring in May are:
(Regular) Two-Year Term
Council-Member Ted Gruenloh
Council-Member Andrew Wills
Council-Member Anita Nelson
(Special Election) One-Year Term
Council-Member Stacie Stoehner
Please check the town website for future May 2018 election information and you are always welcome to contact town administration staff who will be glad to assist you.
On behalf of the Double Oak Town Council and all Town Employees, Thank You to our Veterans and Happy Thanksgiving!