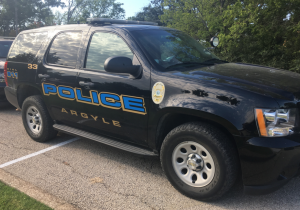 The Argyle Police Department is inviting Argyle residents to have Coffee with a Cop next week.
Coffee with a Cop was started in 2011 in Hawthorne, California because the police department wanted to interact more, and more successfully, with the community. The effort has become a popular event among many police departments across the country, as they look to meet more residents and engage in conversations with them.
The Argyle Police Department posted its kid-friendly event on Facebook, saying it wants to break down barriers between its officers and residents "by removing agendas and allowing opportunities to ask questions, voice concerns and get to know the officers in your neighborhood."
The event, presented by the Argyle Crime Control and Prevention District, is scheduled for 8-9:30 a.m. Tuesday at Kimzey's Coffee Shop, 429 Hwy 377 South.