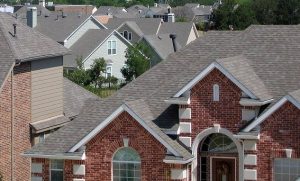 The city of Highland Village wants to remind residents to make sure their homes are protected from carbon monoxide buildup.
This time of year, homeowners will be firing up their furnaces for the first time, if they haven't already. Before doing so, check your flue pipes to make sure they are properly connected, the city said in a news release.
"A loose or disconnected flue pipe means carbon monoxide will build up inside the home," the release said. "Breathing in carbon monoxide (a colorless/odorless gas) can cause a person to pass out or, in extreme cases, cause death."
Most Highland Village homes have replaced or will replace their roofs because of the spring hail storms, and inspectors have conducted nearly 2,500 inspections. About 15 percent failed due to the flue pipes, according to the news release.
"City inspectors suggest homeowners check flue pipe connections every time an air conditioning filter is changed, or at least make it part of the regular A/C maintenance schedule," the news release said.
The city also recommended installing carbon monoxide detectors.