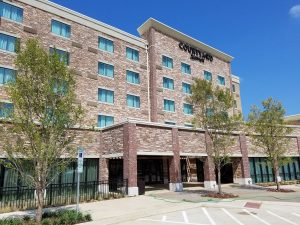 Six new businesses have moved in to the town of Flower Mound in the last month, according to the town.
The town updates a list of new businesses on its website near the beginning of each month. According to Wednesday's update, the following businesses were issued a certificate of occupancy by the town in October:
Coldwell Banker Apex Realtors office, located at 4151 Cross Timbers Road, Suite 130
CVS Specialty, a pharmaceutical distribution center, located at 1001 Spinks Road, Suite 280
Nu Yu Medicine, a health and wellness med spa, located at 3101 Churchill Drive, Suite 105
River Walk Courtyard by Marriott hotel, located at 4330 Courtyard Way
Supreme Lending, a mortgage lender business office, located 3305 Long Prairie Road, Suite 115
Walters Wedding Estates, a wedding venue management office, located at 1001 Cross Timbers Road, Suite 2130
For more information about these businesses, click here.