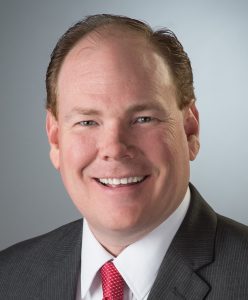 Ribbon Cutting Celebrates I-35E Phase 1 Completion 
We are excited to announce the grand opening celebration of the completion of the I-35E Phase 1 project! The event is set for Wednesday, November 8, at 10:30 a.m. adjacent to the Lewisville Lake Bridge in Highland Village, and is the culmination of many months of work on the 35Express project.
Precinct 4 Road Update 
Mobility continues to be a priority for Denton County as we continue to grow our population and employment opportunities. Our infrastructure must accommodate the growth to maintain the quality of life we have all become accustomed to in Denton County.
FM 1830 is one road that will require to be widened to accommodate the growth. TxDOT has begun the regulatory process to establish FM 1830 as a four-lane urban roadway with a flush median. A schedule for its development should be available by the end of the year.
With the completion of construction on FM 407 as far west as FM 1830, Denton County is now focusing on extending FM 407 from FM 1830 past I-35W to FM 156 as a six-lane divided urban roadway with curbs, storm drainage, sidewalks and raised median. TxDOT has retained Civil Associates, Inc (CAI) to begin studying the feasibility of different alternative routes, and a proposed schedule should be available by the end of the year.
Additionally, through the use of Denton County Regional Revenues, FM 156 through Justin is being widened to a four-lane, divided urban roadway. Construction totaling $32.5 million began March of 2017 and is anticipated to finish by March of 2019.
A significant bottleneck in south-central Denton County at SH 114 and US 377 is getting some much-needed attention. Improvements planned for this location include bridges to eliminate the need for SH 114 traffic to stop at US 377. The interchange is estimated to cost $48 million. TxDOT and Denton County are working through the regulatory process with an eye toward letting this project for construction in the summer of 2020.
In the summer of 2016, Denton County was able to partner with TxDOT in Dallas and Fort Worth, Tarrant County and the North Central Texas Council of Governments to begin construction of the addition of additional main lanes to SH 114, as well as a bridge over Parrish Lane in Roanoke, to add capacity and safety improvements in this heavily travelled corridor. Total construction costs are $25 million. The main lanes on SH 114 are already open and the bridge at Parrish is anticipated to be completed by December 2018.
But by far the largest project being developed in Precinct 4 is the widening of I-35W to a 6-lane rural freeway from the Tarrant County line to I-35E/I-35 in Denton. It is estimated to cost approximately $1 billion. The county is taking the lead to develop the advanced planning for this corridor with the intention of seeking funds to build portions of I-35W as development warrants.
Already, Denton County has successfully partnered with TxDOT for the construction of north and southbound frontage roads on I-35W from Eagle Parkway north to SH 114 at a cost just in excess of $30 million. The southbound frontage road is scheduled to be completed by January 2018. The northbound frontage road will be completed by June 2020. Additionally, the county and TxDOT are now focusing on the next phase of frontage roads from just south of FM 1171 north to the proposed Loop 288 interchange at FM 2449.
Denton County Adoption Day
Each November, Denton County celebrates adoption! Denton County Adoption Day is held annually in conjunction with National Adoption Day. Denton County Adoption Day is a combined community service project of the Denton County Bar Association (DCBA), CASA and CPS to help children officially become members of their new, loving families.
This year the Denton County Courts Building will be changed overnight into a place filled with excitement, dreams fulfilled, and happy families as Denton County celebrates the 10th Annual Denton County Adoption Day!
The Denton County Bar Association (DCBA) and member attorneys who volunteer their time in partnership with Denton County Texas Department of Family and Protective Services (CPS) celebrate these children and adoptions into their forever families. This event is a celebration for the families as well as the children.
Several groups join the Denton County Bar Association and Denton County CPS to put on this great event. They participate and support in many ways, including Court Appointed Special Advocates (CASA) of Denton County, the Denton Quilt Guild, TWU and UNT Social Work Program, just to name a few. Additionally, there are many others and many sponsors that help make this event the success it is, including court administrators and other court staff.
This year, DCBA and CPS anticipate that we will celebrate with 12 families and 14 children as their adoptions are made final. The adoptions are completed in fully decorated courtrooms thanks to the District Court judges who allow us to use their courtrooms on this day. After the adoption, each family receives gifts donated for them, including quilts donated from the Denton Quilt Guild, a professional photography session for family photos, and a special book to celebrate the day.
Denton County Adoption Day is part of the nationwide effort to celebrate families that are welcoming new members and to draw attention to the continuing need for foster and adoptive homes.
2017 Community Health Assessment
Denton County Public Health (DCPH) recently released the 2017 Community Health Assessment, a summary document of recent health data for Denton County. DCPH has prioritized consistent and collaborative data collection to ensure awareness of local health trends.
The assessment includes high-quality data on topics ranging from nutrition to cancer incidence. The document also includes information from community members on priorities for a healthy community and barriers to care. In response to identified health trends, the Denton County community has identified goals for improvement to lead our community to a healthier future.
DCPH will partner with community leaders, agencies and residents to make Denton County a healthier place to live, work, worship and play. Through the efforts of countless organizations and individuals, Denton County is in the process of creating a three-year Community Health Improvement Plan. This plan will serve as a strategic outline for addressing areas of health concern in our community.
To see the full 2017 Community Health Assessment, visit www.dentoncounty.com/health. The team at DCPH also invites you to provide feedback on the assessment at www.surveymonkey.com/r/2017CHAFeedback.
Voting/Election Details for Constitutional Amendments
Polling places listed will be open from 7 a.m. to 7 p.m., November 7, 2017, for voting in a Special Election to adopt or reject the seven proposed Constitutional Amendments as submitted by the 85th Legislature, Regular Session, of the State of Texas.
Getting a proposed amendment on the ballot requires support from more than two-thirds of both chambers of the Legislature, and any changes to the Texas Constitution must be approved by a majority of Texas voters, which is the reason for the election.
Voters in some communities are also weighing in on important local issues alongside the statewide ballot, so be sure and check your local ballots for additional items that might be included in your area. Early voting runs through November 3 and Election Day is November 7.
Click the link for your polling location: http://bit.ly/ElectionDayLocations. And don't forget, you can always look up your voter information on our website www.votedenton.com.
Upcoming Nonprofit Events:
Ranch Hands Rescue "Ignite HOPE" Charity Gala, November 4
Argyle-based Rand Hands Rescue takes the worst-of-the worst farm animal abuse and neglect cases and provides a loving, caring and safe sanctuary to the animals that cannot be adopted due to special care needs. They also provide mental health counseling using Equine and Animal Assisted Counseling (EAAC) and other modalities to help people overcome trauma and other mental health challenges. This program serves the entire Dallas/Ft. Worth Metroplex, and is expanding.
Their upcoming "Ignite HOPE" Charity Gala is Saturday, November 4, at the Hilton DFW Lakes, and features dinner, drinks and dancing. This will be an evening of celebration and fundraising as they raise money to support the organization's general operations and subsidized services for victims of sexual and physical abuse, PTSD, anxiety and other debilitating traumas.
Log onto ranchhandrescue.org for more information.
Mark your calendar for the 2017 Denton Holiday Lighting Festival, December 1
Don't miss the Annual Denton Holiday Lighting Festival on Friday, December 1, 5:30-9:30 p.m.! This one-of-a-kind community event, held on the second Friday following Thanksgiving, includes musical and dance presentations, horse drawn carriage rides, children's crafts, and visits with Santa. Live entertainment is provided by talented local musicians and the Denton Community Band, which has been a part of the celebration since its inception.
Once again the festival will be hosting a toy drive and toy drop-offs will be at the northeast corner of the Square. Toys gathered will be distributed through "Elves Shelves" to Denton County families needing assistance during the Christmas season.
Did You Know? 
The Denton County Veterans Service office offers vital assistance to Denton County Veterans and their dependents in filing VA benefit claims. The veterans' benefit counselors of the Denton County Veterans Service Office assist veterans of the Armed Forces and their dependents file claims and obtain their benefits from the Department of Veterans Affairs after service to our country.
The staff of the Veterans Service can assist with the following: Compensation or Pension; Disability Retirement; Death Indemnity Compensation; Appeal to Board of Veterans Appeal; Hospital and Outpatient Benefits; Texas Veterans Land Board Programs; Educational Benefits; Vocational Benefits; Debt Waivers; Obtaining Lost Military Records; SPAN Transportation to DVA Medical Facilities; Review of Military Discharge; Claims for Insurance Payments; Burial Allowance.
In addition to Veterans Services, Denton County also has a Veterans' Coalition. The Veterans' Coalition is a voluntary partnership of veteran service organizations, non-profits, and governmental entities to provide the services our local veterans and their families need.
Alarming suicide rates, high unemployment rates, veteran homelessness and news stories about the thousands of visible and invisible wounds our troops have sustained has raised the awareness of residents across Denton County to understand and appreciate the service and sacrifice of our military community and to want to do something to show their support.
The Veterans' Coalition is supported by the Denton County Judge's Office, the Denton County Veterans Services Office, and the Denton County Veterans Advisory Board, and utilizes a network to ensure that a phone call or an email referral will connect a veteran with the right solution.
For more information on how you can partner with the Denton County Veterans' Coalition, please contact: Dawn Olsen, Secretary, at 972-914-VETS (8387).
Connect With Us
We would love to have you connected to the county by subscribing to our newsletter. Just use this link and enter your email and you will be up-to-date on everything that's going on in Precinct 4: http://bit.ly/Pct4newsletter
Moreover, be sure and find us on Facebook at www.facebook.com/CommissionerAndyEads for the latest news in Denton County.
If you have any questions or comments, please let me hear from you. My email is [email protected], and my office number is 972-434-3960.