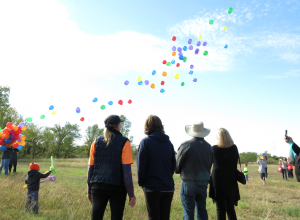 Hundreds of people affected by a loved one's suicide will gather in Parker Square on Saturday morning for the 11th annual Touched by Suicide Memorial Walk.
The local Touched By Suicide is a local nonprofit that provides free support groups to adults and teenagers affected by losing a loved one to suicide. It was created in 2009 by Sue Endsley, whose 19-year-old son, Ryan, killed himself in 2000, just after his parents moved to Flower Mound.
The organization now has monthly support group meetings in Denton, Flower Mound and Lewisville, and the Memorial Walk is its primary fundraiser, said Sherri McCarthy vice president of Touched by Suicide.
"It's a bittersweet occasion," McCarthy said. "But it lets people and their supporters gather and realize they are not the only ones affected by this."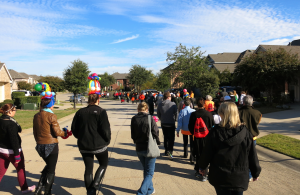 Registration will begin at 8:30 a.m. Activities will start at 9:30 a.m., and the 1.5 mile walk begins at 10 a.m. Registration is $25, or $30 to get a Touched By Suicide T-shirt.
McCarthy said the issue of suicide is an important one because it often a surprise to loved ones when someone commits suicide.
"It should be a conversation parents have with older children," she said. "People are afraid to ask the question, if someone is thinking about killing themselves, but it's OK to ask. It needs to be asked."
Click here for more information, or call 972-595-8124.