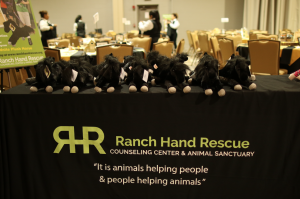 Ranch Hands Rescue is preparing for its annual charity gala, "Ignite Hope," this weekend.
The seventh annual event — Ranch Hands Rescue's biggest one of the year — is almost sold out, said Bob Williams, CEO of the Argyle-based nonprofit.
"We might have 20-30 tickets left," Williams said. "We'd love to sell out."
The evening will include dinner, drinks, dancing and a live and silent auction. Williams said about 500 people are expected to attend.
"It's nice to get the community involved, because they're responsible for the great work we do," Williams said. "Without their support, we wouldn't be anywhere."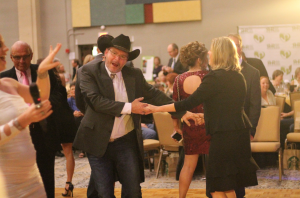 The event funds the organization's general operations for both of its facilities. Ranch Hands Rescue helps provide free services for young victims of physical and sexual abuse and veterans with PTSD. It also rescues animals and puts them together with its human patients to mutually benefit each other's healing.
The gala is a "celebration of the great work we do," he said.
"It's a fun night," Williams said. "It's a chance to dress up and dance all night long and have a great time. The dance floor stays full all night."
Ranch Hands Rescue will announce some "major news about our sex trafficking initiative," Williams said. The news will be sent out to the media on Monday.
Click here for more information.