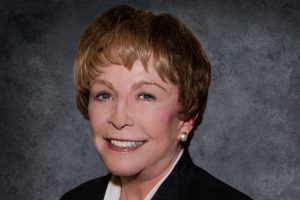 Former Flower Mound Fire Chief Eric Metzger died last Friday morning after a battle with liver cancer. He was 57 years old.
Eric and his wife Janice Metzger lived in Copper Canyon in the Woodlands for nine years. Their daughter, Alison, had already graduated from Marcus High School, but they would raise their sons Ryan and Aaron in Copper Canyon.
They were also well known in the Woodlands neighborhood for their love of their pet monkeys! During this time Eric was Copper Canyon's representative on the Upper Trinity Regional Water District Board. He was a Flower Mound firefighter for 27 years, serving the last 22 years as Fire Chief.
Argyle Fire Chief Mac Hohenberger said how much he appreciated Metzger's mentoring when Mac first became our fire chief. And former County Commissioner Jim Carter said Eric gave invaluable advice on how to get area voters to understand and approve the necessity of our Emergency Services District #1 in providing quality fire and emergency medical protection for 65 square miles including five small towns and unincorporated areas of Denton County. (At that time Eric had already moved to Flower Mound, but he helped us form the ESD #1 as a good "community citizen.")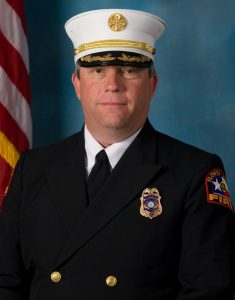 When I became a Copper Canyon Council Member 13 years ago, Eric also took me under his wing. He was committed to my understanding of our Upper Trinity Regional Water District. Once a month he chauffeured me to the District's Board Meeting. En route he would review with me the items on the Agenda, each item's background, and any special significance of that item. He would also explain to me the background of each board member. It took me awhile, but I finally understood how the Upper Trinity Board actually functioned.
Eric and I shared two more "close encounters." There was a massive fire at a large home at the top of Orchid Hill – about a 1,000 feet from my home! Chief Hohenberger was at DFW Airport ready to fly to another state for the annual exhibition of firefighter equipment and vehicles. So, Eric, as Flower Mound's Fire Chief, became the Incident Commander for this fire in Copper Canyon. A hectic hour of mutual aid firefighting ensued by the multiple fire departments that had responded from surrounding towns. Then Eric called me and said "Mayor, the fire is under control now, would you like to view it from our command center, Goliath?" An invitation I was eager to accept!
Goliath is a huge firefighting command vehicle with front glass panels that soar up possibly 15 feet! When the vehicle faces the fire, there is an unobstructed vertical and wide angle view of everything related to the fire. Inside Goliath are control panels that identify every fire department that has responded via mutual aid, every piece of vehicular equipment they brought, and every firefighter they provided by name. In the controlled chaos of an actively burning fire, every individual firefighter needs to be accounted for. And, from Goliath there is direct communication to almost every active firefighter involved. It was an incredible experience for me! And, I thanked Eric for inviting me to witness the fire firsthand.
Our second "close encounter" came when a vehicle's driver going west on FM 407 decided to "gun it" through a red light at the intersection of FM 407 and Chinn Chapel. I had been stopped on Chinn Chapel just south of FM 407. When the light turned green, I started north crossing FM 407. I had barely cleared the line of traffic stopped on FM 407, when I thought my car engine had exploded! The impact was so great that it spun my Lincoln Town Car around and its airbags immediately deployed and impacted my chest. After doing a mental assessment of my body and limbs, I realized no bones were broken. So, I climbed across the front seat and exited through the door on the other side. The vehicle that broadsided me was also demolished and in the drainage ditch. But a young woman had been thrown out of the passenger seat of the car and said she was hurting. So, I cradled her head in my lap trying to console her and find out exactly where she felt pain.
About this time Flower Mound's emergency vehicles arrived and with them Fire Chief Metzger. He immediately came over to me and said, "Mayor, I need to take you to Town Hall." He realized I was in shock. I didn't. My Town Car was demolished. But, because the impact of the car running the red light hit the front of my Town Car, my car spun and the force of the impact was dissipated. I walked away with only incredible bruises from the air bag and the steering wheel column. And, once again, thanks to Eric Metzger in an emergency situation.
Eric had Open Heart Surgery at age 6!  Eric had lost a brother and sister at birth with the same heart defect that he had.  But from Eric's blood transfusion during this surgery, he contracted Hepatitis C.  In 1966 blood donors were not screened for hepatitis.  Known complications of Hepatitis C are cirrhosis of the liver and liver cancer.
Son Aaron had already volunteered to give his Dad a portion of his liver, but Baylor Medical Center thought Eric was too healthy to be eligible for a liver transplant.  But, by the time Eric's liver cancer was diagnosed, it was too far advanced to be remedied by a liver transplant.  From Eric's diagnosis of liver cancer to his death was a mere six weeks.
Eric's life partner for 37 years – Janice Metzger – gave me permission to quote some of her thoughts. (The day after Eric's death.)  She said, "We were married at age 19 and 20 and loved our life together!  It was so full and rich!  Six weeks ago life was normal.  But now, our family has lost our patriarch and the love of our lives.  It happened so fast, we didn't have much time to prepare."
Janice said, "No one handled an emergency like Eric.  He took care of all of us and made sure we were all OK….He said God put him here to be a servant in any capacity.  Eric had no patience for arrogance.  He told his Flower Mound firefighters and paramedics that they were 'community servants' first."
Viewing will be this Wednesday evening from 6 to 8 p.m. at the Flower Mound Family Funeral Home, 3550 Firewheel Drive. The funeral service will be this Thursday at 2 p.m. at The Village Church, 1700 Highland Village Road in Highland Village.
Read more about Eric Metzger here.