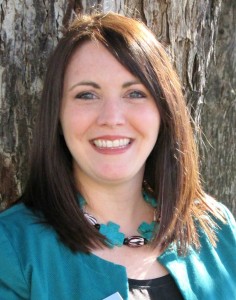 by Courtney Davis, Denton County Extension Agent – Family & Community Health
Fall in North Texas offers a break from the humid summer heat, shows us changing colors of leaves, and it is also the unofficial beginning of the "sugar season". The 3½ months of celebrations and parties where it is more socially and personally acceptable to enjoy candy, pie, cookies, and candy again (don't forget Valentine's Day).
Halloween is the first of the sugar holidays; Americans purchased $2.06 billion of candy for Halloween last year.
Try setting a different tone for Halloween this year and look for different options for the evening. Instead of just candy, seek out a church carnival, haunted house, or corn maze for your kids. With your family focused on fun, friends, and running around, candy takes a back seat.
For the extra brave, hosting a Halloween party for your children's friends allows for you to have more control over the celebration, and offer healthier options.
If you plan on trick-or-treating, a healthy dinner is a must. Build your child's dinner plate with a veggie they enjoy, like carrots, tomatoes, green beans, or yellow squash. Add protein like chicken, fish, ground beef or beans. Round out the plate with some starches like rice, potatoes, or fruit.  One easy and healthy option is a bean, lettuce, and tomato tostada with a side of fruit or chicken tenders with broccoli, and a little cheese if that makes it more appetizing. The big goal for this pre-scary costume meal would be eating some protein and veggies so that hunger is not a reason to stuff in extra candy.
If you are looking for clever ways to make Halloween healthier then try being a little creative with fruit. Large oranges can be decorated or even carved into orange jack-o–lanterns and then stuffed with a yummy fresh fruit salad. Food coloring, chocolate chips (don't forget the white morsels) and marshmallows can add just a touch more sugar to this healthiest of sweets and thrill your kids with the added fun in their fruit.
Candy and sweets can fit into a healthy way of eating for the entire family by following a few tips:
"Fun Size" and mini candy pieces are great for portioning but if we end up with a stack of candy wrappers next to us then we have defeated the purpose of small portions.
After a small amount of Halloween indulging get the candy out of the house. Take it to work and distribute among co-workers or look for local trade-in programs that buy back candy.
Make Halloween a fun and active night to balance out the extra calories by playing games that encourage movement or taking a family walk.
However you choose to celebrate Halloween, remember to have a fun in a safe and healthy way! For more information or ideas, contact Courtney Davis, Denton County Extension Agent for Family and Community Health at 940-349-2882 or [email protected].